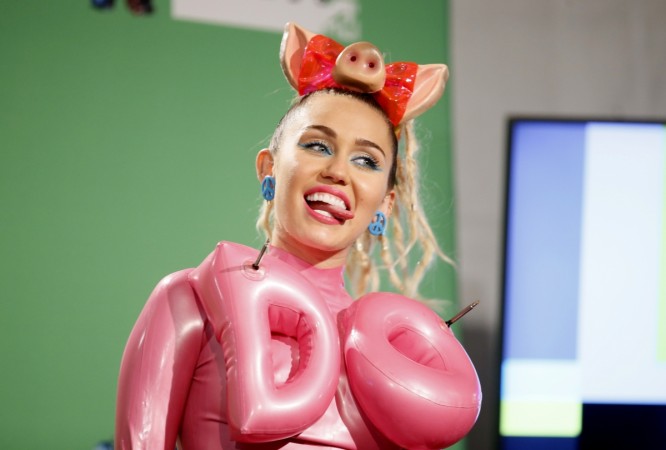 In the world of K-pop, passions are strong and tempers often run high. A fan is not just an admirer of a hallyu idol, he/she is devoted, possessive and will defend the artiste at all times. These traits of a K-pop fan were evidenced when a Twitter war broke out between a Miley Cyrus fan and loyal listeners of Korean pop music.
On Monday, Aug. 15, a fan of the "Party in the U.S.A" singer posted disparaging tweets about K-pop. The fan claimed that the genre is famous only in Asia. This rather humiliating tweet elicited several angry responses from K-pop fans and what ensued was an ugly war. Soon, the hashtag #RIPMileyCyrus trended on Twitter.
Of course, the 23-year-old American singer wasn't directly involved in the war of words that overwhelmed the social media space. However, fans of Cyrus were shocked to notice a hashtag that indicated her death.
Perez Hilton was among the many who presumed the singer passed away and later tweeted, "What an awful thing to wake up this morning and one of the first things you see is #RIPMileyCyrus! My heart sank! THANKFULLY she's fine!!"
If you're wondering what inspired Cyrus' fan to make such a bizarre claim, then here's some context: According to several reports, pictures of EXO and Justin Bieber's concert in Tokyo were posted online. While the K-pop band's venue looked packed, the "What Do You Mean" singer's gig had a skeletal presence.
K-pop fans rejoiced in the fact that EXO enjoyed more popularity in Japan and expressed this by tweeting about it under the hashtag #exosnatchedjustinsfansparty.
However, EXO fans' claim was as biased as the one made by Cyrus's fan. According to UnrealityTV, pictures of Bieber's gig were taken after the concert was over. But most fans failed to verify the authenticity of the pictures and unfortunately, these events somehow led to Cyrus's "death."
Thankfully, no one is dead and K-pop still has fans around the world.