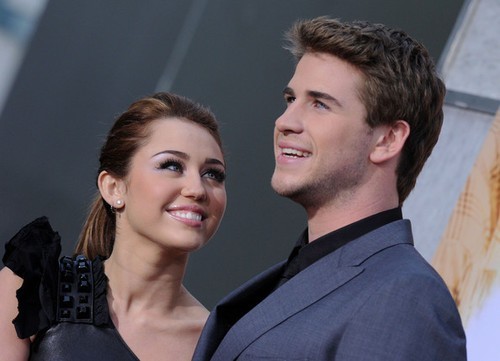 Post their split, actor Liam Hemsworth graciously did not take back the $250,000 engagement ring from Miley Cyrus.
Many people may be having the last laugh now. When Miley Cyrus and Liam Hemsworth announced their early and sudden engagement last year, critics were quick to voice their doubts about the relationship going all the way through to marriage. And they were right!
After a roller-coaster of a relationship post their engagement, Cyrus and Hemsworth decided to call it quits a few days back, though it seems like the "Hunger Games" actor wants his former Disney fiancé to have something to remember the relationship they once shared. After ending their pending nuptials, Hemsworth told Cyrus that she could keep the $250,000 engagement ring he gave her as a memento of their relationship.
"When Liam bought that ring, he truly believed he would be spending the rest of his life with her. Now he realizes they are both just too young to be ready for such a big commitment," a source told RadarOnline.com.
The $250,000 hand-cut vintage diamond sparkler was designed by Neil Lane and is a stunning 3.5 carats. Hemsworth told Cyrus that she could either keep the ring or do whatever she wanted with it. According to a NY Daily News report, Hemsworth was very "involved" in designing the ring and made sure it was done to perfection.
"He wanted something really romantic and beautiful," Lane said after the pair announced their engagement in May 2012. "It's really romantic, so she'll always remember the day he gave it to her."
Cyrus is trying her best to make it look like she called off the relationship because Hemsworth was "less than faithful" to her and Hemsworth's recent actions seem to be helping Cyrus do just that. Only a day after the couple announced their break-up, Hemsworth was spotted making out with Mexican actress Eiza González in her Beverly Hills apartment.
This is not the first time news about Hemsworth having a good time with other women has surfaced. Earlier, the actor was rumored to have had a "fling" with January Jones and later sexted and expressed his desire to bed the "Mad Men" actress. After that, he was rumored to have cheated on Cyrus with a mysterious but very sexy brunette.