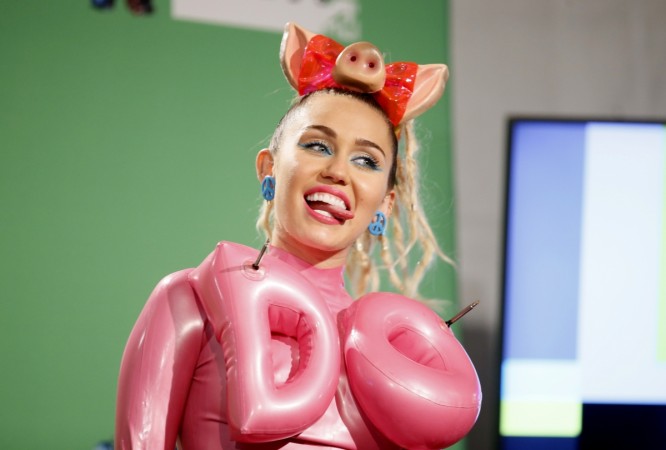 Miley Cyrus is no doubt enjoying her engagement with Liam Hemsworth, but several false reports claim that the singer is dead. On Monday, Sep. 5, news of Cyrus's 'death' went viral on social media after a News8Now article reported that the "Wrecking Ball" singer died in her bathtub.
According to the report, Cyrus was discovered by her friends. Furthermore, the outlet claimed the singer overdosed on prescription pills and that the police is investigating the case. However, it didn't mention when the incident actually took place and neither does it include any other details. In fact, several outlets claim that the death hoax article was published years ago and has surfaced again.
Although the report by News8Now is false, fans on social media were horrified when they learnt about about the former Disney star's untimely 'death.'
Cyrus didn't respond to the hoax, but debunked the rumours by uploading a cute throwback photo on her Instagram account. The singer's social media account suggests that she's been busy practising yoga and promoting her upcoming TV series, "Crisis in Six Scenes," scheduled to release on Sep. 30.
Cyrus is also filming the upcoming season of "The Voice," where she and Alicia Keys have replaced former coaches, Christina Aguilera and Pharrell Williams.
To be sure, Cyrus's death hoax is the latest among a series of false articles which claim that several Hollywood celebrities including Jaden Smith, Sylvester Stallone and Betty White have passed on. However, these stories are often proven to be false.