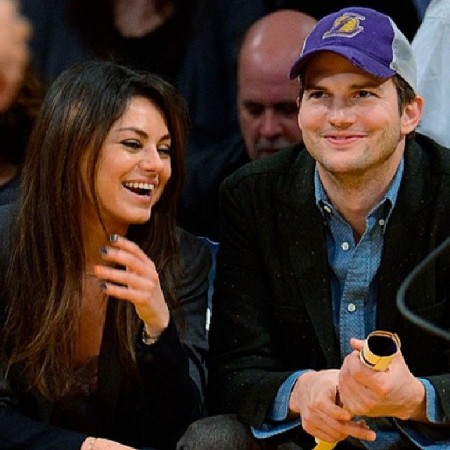 James Corden's debut on "The Late Late Show" proved to be quite lucky, as the show's first guest Mila Kunis surprised the audience with the news of her wedding to Ashton Kutcher.
The British comedian asked her about the baby when Tom Hanks, the other guest on the show, hinted at Kutcher as her husband. Corden then posed the million-dollar question: whether they were married or not, to which Kunis coyly replied "Maybe". "Either you are married or you are not" pressed the anchor for her answer but the 31-year-old actress again answered with a "Maybe".
Deciding not to give up, Corden tried asking one more time and asked her to show her hand and indeed there was a suspicious looking ring on her ring finger. "They are married, look!" James exclaimed as the crowd erupted in a joyous cheer.
Rumours about the marital status of the "Jupiter Ascending" star has been doing rounds since Ashton shared a cryptic photo on 1 January, celebrating the New Year, that had "The Kutchers" written on sand. When asked about the picture on the "The Ellen DeGeneres Show" on 3 February, Kunis didn't seem to deny that it may be a possibility. "I don't know. We could just be a plural," she said. "My daughter has his last name legally."
It won't come as a surprise to fans if Kunis and Kutcher had decided to get married secretly as the actress had herself accepted in an interview to the W magazine that she would like a private ceremony. "My theory on weddings is: Don't invite anyone. Do it privately and secretly," said Kunis.
The couple has been dating since April 2012 and on October 2014 they welcomed their first child, Wyatt Isabelle. During the interview on "The Late Late show" Kunis also told Corden that they are "thinking of baby number two" and also admitted that she "loved being pregnant and really loves being a mummy."