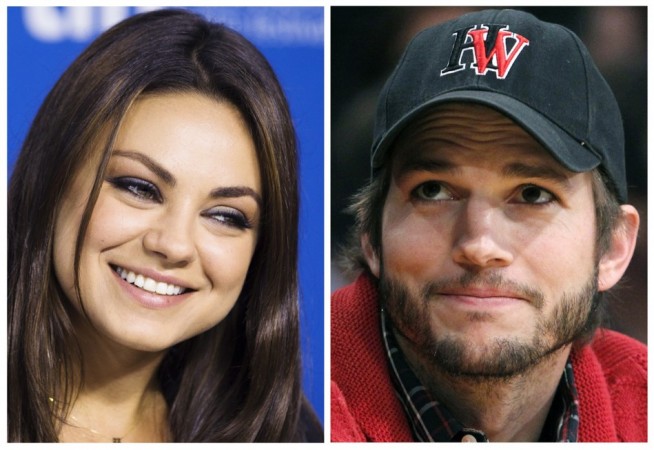 Mila Kunis is reportedly four months pregnant, and going by recent reports, the actress is expecting twins with fiancé Ashton Kutcher.
The news has not been confirmed by the couple, but sources close to them said that they are excited about starting a family.
"Ashton and Mila feel like they won the baby lottery," a friend of the couple told the March 31 issue of OK magazine, according to HollywoodLife. "It was a total shock for both of them, but they feel up for the challenge. It didn't seem like it was possible for them to fall any deeper in love, but the prospect of raising an insta-family together has solidified their commitment to each other."
"This is something they both wanted," another insider told Us Weekly. "They are both so happy."
The couple, who has been dating since 2012, sparked rumors of being engaged in February after Kunis was spotted wearing a massive oval cut diamond ring. It is assumed that Kutcher proposed to the "Black Swan" actress soon after he found out about the pregnancy, and the diamond ring has doubled up as a pregnancy gift as well.
Meanwhile, Demi Moore, Kutcher's former wife, is said to be unhappy with the pregnancy news.
Reportedly, Moore has gotten hold of Kunis' cell phone number in a bid to warn her that Kutcher will cheat on her. Moore's marriage to Kutcher ended after he allegedly cheated on the "Ghost" actress with Sara Leal, a model.
Moore was left reeling after the divorce, which was finalized three months ago.
Late last year, when rumors of Kunis being pregnant first surfaced, Moore was said to be devastated, as she was reminded of the fact that she and Kutcher did not conceive a child during their eight years of marriage.
"It really knocked the wind out of her sails," an insider told Star about the moment Moore got to know that Kunis was pregnant, HollywoodLife reported.
The source added that although Moore wanted to have a baby with Kutcher, nothing worked. Moore has three children – Rumer, Scout and Tallulah - with ex-husband Bruce Willis.