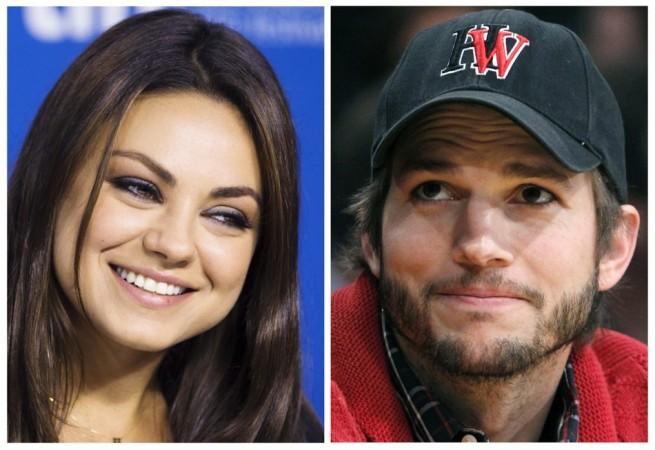 A lavish party was thrown for Mila Kunis, who is expecting her bundle of joy in the next coming months, in Los Angeles recently. The baby shower event was attended her fiancee Ashton Kutcher and their close friends.
"It was very small and intimate. Just her close friends and family," an insider told E! Online, suggesting that the event did not have a theme.
Just before the baby shower, Kunis and Ashton were seen going out for a meal. They were seen wearing white Tees.
Kunis had earlier revealed in her interview why the duo is sometimes spotted in white tees.
"We have a thing called white T-shirt night and it's when you wear jeans and a white T-shirt and you go on a date," Kunis told Cosmopolitan, "Nothing fancy, it's just something that you love to do. And whether that's bowling or dinner or going to a cheese shop and have some wine or walking around. I think that's just the best thing to do—and sometimes it's just nice to stay home."
Moreover, it has also come to fore that Kunis and Kutcher would soon be tying the knot. They will reportedly get married next summer after the arrival of their first kid.
"The wedding will be next July. They want to focus on their daughter first and having it next summer seems logical," a source told RadarOnline.com. "They won't have a big production but it will be elaborate."
The wedding is expected to be private and cozy one just like the baby shower.
"The wedding party will consist of the cast of "That 70's Show" as they are all very close," the insider said. "They still hang out with the original cast all the time. Most likely Danny Masterson will be the best man because him and Ashton are like brothers."
It is reported that the couple is having a baby girl.
"It's a girl and they are very excited because they wanted to start with a girl," a source told HollywoodLife, adding, "Mila never had a sister and is going to love the extra female companionship. Plus, when it comes to names they are gearing towards a traditional Russian girl name. It will be unique but not crazy like other celeb couple babies."