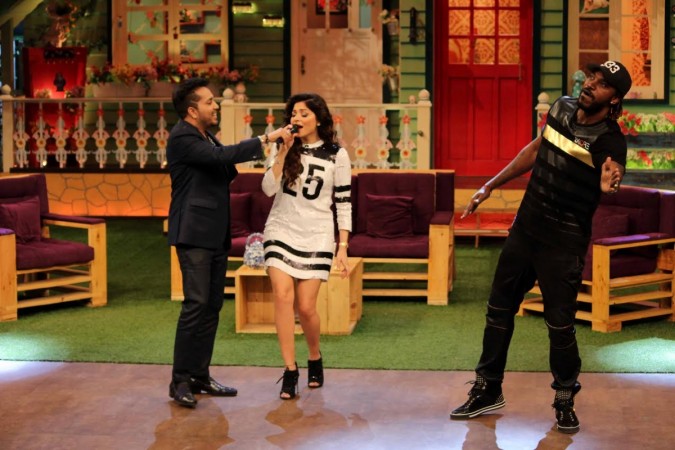 Mika Singh landed himself in trouble when he made an appearance on rival "The Kapil Sharma Show;" soon after the singer was shown the door by Colors' "Comedy Nights Live." As clarified by Mika, he went to Kapil Sharma's show to promote his song that he sang in "Housefull 3."
"I am not hurt or disappointed with their decision. No artiste is bigger than the channel and my absence will not cost them much. I know that the channel is upset and I hope things get resolved soon. But I can only say that it wasn't intentional," Mika told the Times of India.
Mika further said that he should have informed Colors about it and defends himself saying that he went there like any other celebrity to promote his work. "Yes, I could have informed the channel, but it needs to be taken into account that I didn't go to Kapil's show in place of Sidhuji (Navjot Singh Sidhu) or become a permanent fixture, as I understand that my responsibilities are quite similar to Sidhuji's on my show. I appeared on Kapil's show as a celebrity to promote my songs," Mika said.
But, it seems the channel or Krushna Abhishek took Mika's point of view with a grain of salt. Krushna even went on record, saying Mika did a wrong thing by going to the rivalry show. However, Mika played diplomatic and told the leading daily that he loves both the comedians and both the shows have respective loyal audience.
"Every show has a loyal audience and one person can't affect that. I agree that it could lead to a divided viewership, but people come back to watch their favourite shows. I love both Krushna and Kapil equally and no one is better than the other. They are equally talented. While one infuses dancing in comedy, the other sings to enhance his comedy. I immediately agreed when the channel contacted me to become a part of Krushna's show because of my equation with them. I was signed on for 26 episodes and I have shot around 15 episodes so far," Mika further added.