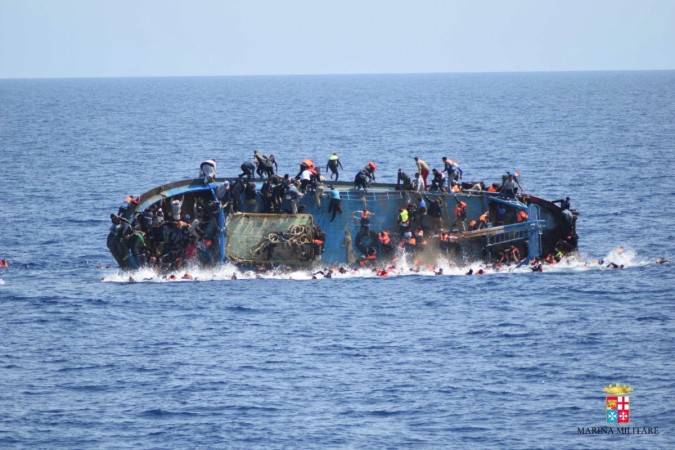 African migrants headed to Europe are reportedly being sold into slavery in Libya for $200.
Read: Who Are The 'Comfort Women'? Why Japan And South Korea Are Fighting Over Sex Slaves
The victims, also sold for sex, said many of them had paid agents in the hope of finding a better life. However, some of them were held hostage and their families were extorted for ransom, AFP reported.
The International Organisation for Migration (IOM) on Tuesday said the detentions and "slave market conditions" were very common in the region as criminal gangs sought to cash in on the migrants looking for a way out.
"Selling human beings is becoming a trend among smugglers as the smuggling networks in Libya are becoming stronger," Othman Belbeisi, the IOM's chief of mission in Libya, told reporters in Geneva.
The IOM head also said the migrants are being sold in the market at a going rate of around $200 and $500 a head. He said some of the migrants sold in Libya managed to escape while many had to stay in captivity for months before they were released or sold.
The United Nations agency, however, could not provide statistics of the victims of slave trade. The agency relied on the information relayed to its staff in the region.
Reports state that in one case, a Senegalese migrant, identified as SC, told one of the IOM personnel that he had been held captive for months after he made his journey to Libya. He had paid more than $300 to an agent to arrange transport for him through the Sahara desert. However, after reaching Libya, the driver of the truck said he was not paid any money.