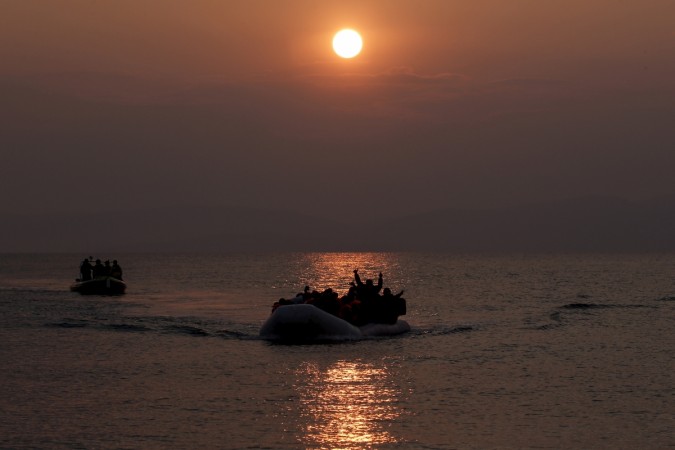 At least five migrants, including a child, drowned in the Aegean Sea Saturday when their plastic boat capsized off the Greek island of Samos, the Associated Pressquoted a Greece coast guard as saying. The four other deceased found were women.
The bodies were found early morning close to the Turkish coast. There were 11 people on the 3.5-metre boat when the accident happened. Five other persons, including two women, two men and a child, survived, a coast guard spokeswoman said on condition of anonymity.
The survivors were reportedly traumatised. The Greece coast guard spokeswoman did not have any information about the ages and nationalities of the deceased and the survivors of the accident.
Thousands of people from war-torn areas of the Middle East, particularly Syria and Iraq, have been fleeing to the European Union countries for safer life. Many others from nations like Pakistan and Afghanistan have been migrating to the EU nations to escape poverty.
As many as 1 million people took refuge in the EU nations last year. However, the number went down after the EU struck a deal with Turkey in November last year to reduce the influx of migrants and refugees in European countries.
According to the pact, Ankara agreed to take in migrants and refugees who are trying to reach European countries in return for EU cash, the Wall Street Journal reported. The deal has been criticised by United Nations High Commissioner for Refugees, and other human rights groups also said it would violate international law, Reuters reported. At least 325 people, including those from Pakistan, Afghanistan and Egypt, have been deported to Turkey from Greek islands since the pact came into effect.