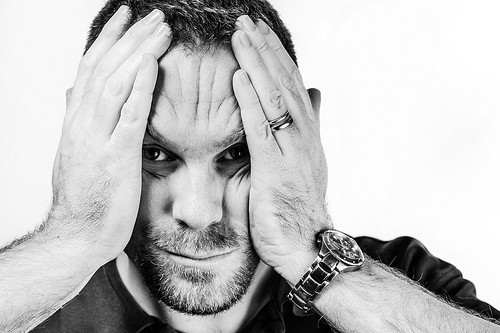 Migraines have the potential to increase the risk of a temporary form of facial paralysis, reveals new research.
A study published in Neurology has found that migraines doubled the risk of Bell's Palsy, a nervous system condition caused by damages to facial nerves.
Disruption to the function of the facial nerve affects communication between brain and facial muscles, and further leads to paralysis or facial weakness, according to the National Institute of Neurological Disorders and Stroke.
In the new study, researcher Shuu-Jiun Wang and colleagues from Taiwan followed 1,36,704 people aged between 18 and above for three years. The participants included people with and without migraines.
Results showed migraines doubled the risk of developing the condition.
During the study, 1,036 new cases of Bell's palsy were reported. Of the total, 671 people had migraines, and the rest 365 were not suffering from it.
"This is a very new association between migraine and Bell's palsy," author of the study Wang, from the National Yang-Ming University and Taipei Veterans General Hospital in Taipei, Taiwan, said in a news release. "Our study also suggests that these two conditions may share a common underlying link."
Symptoms of the condition as provided by Medline Plus include twitching, drooling, dry eyes and mouth, loss of taste, eyelid drooping, weakness and watery eyes.
The condition is named after Sir Charles Bell, a Scottish surgeon and anatomist who described it in his study titled "On the Nerves: Giving an Account of some Experiments on Their Structure and Functions, Which Lead to a New Arrangement of the System" published in the Philosophical Transactions of the Royal Society of London, in 1821.
It generally paralyses one side of the face and can be completely cured within three to six months.
The condition occurs in 23 out of 100,000 people (0.023% of the population) across the world, according to the Honor Society of Nursing. The condition affects mainly people aged above 40, both men and women, than others. Nearly 40,000 Americans and one in 5,000 people in the UK, aged between 15 and 60, are affected each year.
Similarly, migraines have been linked to several adverse health outcomes including silent strokes, seizures, Parkinson's disease, problems in hearing, vision, bipolar disorder, digestive problems, cardiovascular events, low back pain and high blood pressure.