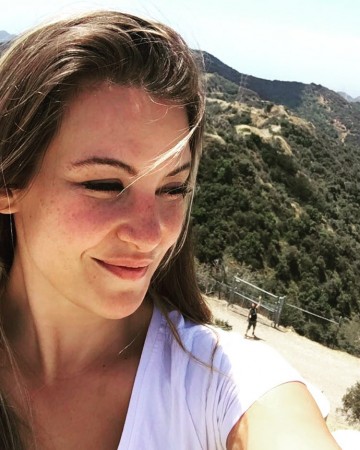 A former star of the women's bantamweight division in the UFC and also regarded as one of the all-time most gorgeous looking female Mixed Martial Arts (MMA) athletes, Miesha Tate has announced that she is pregnant on Instagram.
"Happy New Year everyone! 2016 & 2017 were crazy years full of transitions for me but I'm so happy where I'm at now moving into 2018. I have many things to be grateful for but one stands out in particular, you see there's this man who has brought joy and happiness into my life in a way I've never known before, Johnny thank you for that [sic]," wrote Miesha in a long post.
"I'm proud to announce we are expecting a beautiful baby girl. Now you can sit and speculate... or you can just be happy for us. I'd like to ask that everyone respect the fact that (like we have been) we would like to continue to live our private lives primarily out of the media.
"I won't comment on specifics so just know that I am very happy, very excited and my life has never felt so complete. Thank you all for the continued support on this crazy journey we call life!"
She hashtagged the word 'daughter', which could be an indication that she is expecting a girl child.
Meanwhile, certain hardcore admirers of Miesha Tate on social media have gotten naughty and are claiming to be the dad of that newborn, who is expected to arrive in earth later this year.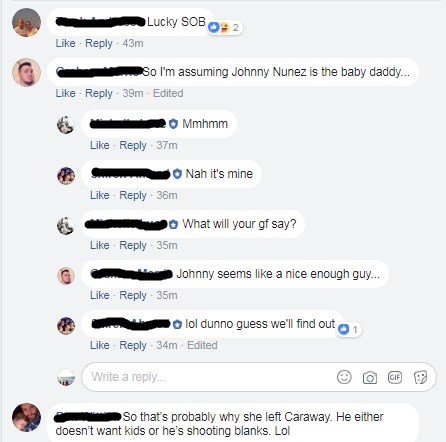 Miesha was very public with her relationship with UFC bantamweight fighter Bryan Caraway...but she stumped the world after revealing her new relationship with lightweight MMA fighter Jonathan 'Johnny Boy' Nunez.
Miesha's MMA career
She is known of her hardcore battles inside the octagon with Ronda Rousey. The 31-year-old retired from MMA in November 2016 after losing to Raquel Pennington at UFC 205. She became the UFC women's champion also that year after defeating Holly Holm at UFC 196 in March.
Miesha faced Ronda for the first time in Strikeforce in March 2012 and tasted a round 1 submission defeat. She lost again to Ronda in December 2013 at UFC 168 via a round 3 submission. There were calls for a trilogy fight, but that has never seen the light of the day.
While Miesha has retired, no one really knows about Ronda's future plan.