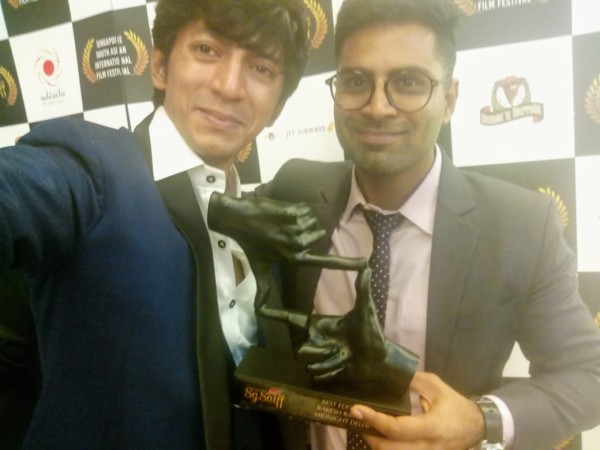 Anshuman Jha starrer Midnight-Delhi had its world premiere to a packed house at Singapore South Asian Film Festival recently. While the audience went gaga over the film, Golden Globe Award Winning Jury Member, Siddiq Barmak called it India's answer to Tarintino.
The film was in Competition and ended up winning the 'Best Editor' Award for Rakesh Rawat on the closing gala night. The film is scheduled to travel to numerous prestigious festivals in the coming months before releasing on a leading Digital Platform.
"I am overwhelmed by the audience & jury response in Singapore. And I would like to thank Anshuman Bhai for first being a part of my debut film and then pushing me to finish it well, none of this would be possible without him," said Rakesh Rawat.
Midnight Delhi is a film exploring one of the many cruel nights of Delhi. It tells the entangled stories of several troubled souls, whose fates are sewn together carrying all the possible version of truths; each version as real as the last one.
It says about how a little change in intent can bring out a completely different personality. Midnight Delhi is a night in search of fortunes, love and success, longing for hope and self preservation, a night of chaos and judgment questioning the vulnerability and existence of reality.