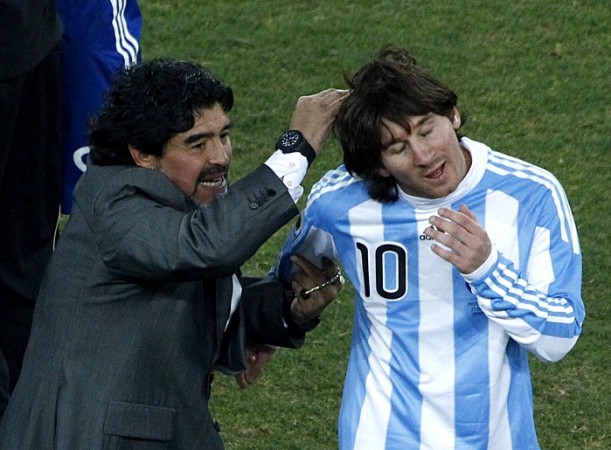 Barcelona superstar Lionel Messi, one of the greatest footballers of this generation, has everything that a normal man can only crave for -- a vintage collection of luxury cars, ranging from Maserati to Audi and Ferrari, to a plethora of exceptional football skills, some enormous fanfare, and a loving family. Did we miss the money part? Well, that goes unsaid.
But a major question arises as to why he ditched his simple and classy black hair look to go completely platinum blonde? Sounds a bit shocking but that's exactly what has taken place and Twitter has never stopped buzzing since.
Messi, 29, recently announced his retirement from international football after Argentina lost in the Copa America Centenario final to Chile. And now the twitterati is wondering if he is going through a midlife crisis, as he has sported the hairstyle made famous by pop sensation Justin Bieber, Arsenal midfielder Aaron Ramsey and Manchester United's Marouane Fellaini.
The Barcelona star's wife Antonella Roccuzzo shared the first look of Messi on her Instagram account on Sunday and that has remained the hot topic of discussion on every social media platform started since.
Check out the pics:
Reactions: