Upcoming action RPG title, Middle-earth: Shadow of Mordor has gotten a new trailer showcasing why Sauron's forces need to fear the vengeance of the Gravewalker, who is the protagonist of the game, Talion.
Talion was a ranger, who was guarding the Black Gate, but when Sauron attacked the gate, his forces won it killing all the people guarding it including his family. Now, Talion has been resurrected by a mysterious spirit and comes back to Mordor to seek vengeance. He also possesses Wraith-like abilities.
The two-minute video shows the return of Talion from the dead and how Sauron's men treated his family. The trailer takes place after the battle.
The game is being developed by Monolith Productions and is based on J.R.R. Tolkien's Lord of the Rings universe. Warner Bros. IE are game publishers and this game will be bridging the gap between the events of The Hobbit and The Lord of the Rings.
The game will have a new system called Nemesis System, which will allow players to remember the interaction they have with other characters and based on these they will react throughout the game. The character of Talion can be customized and leveling up his abilities is optional.
The game will be released on 7 October, 2014 for PC, PlayStation 3, PlayStation 4, Xbox 360 and Xbox One.
(YouTube Courtesy: ShadowofMordor)
The Vanishing of Ethan Carter Gets a Trailer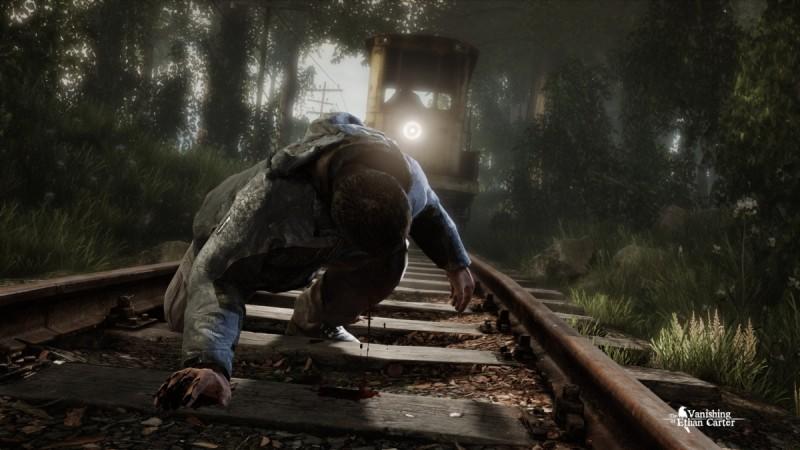 This first-person fiction horror title, The Vanishing of Ethan Carter, has gotten a new video titled "Welcome to Red Creek Valley."
The two-minute video shows the environment that the game is set in - forests, lakes and suddenly moves to more horrific part of the game where we see a seemingly injured person crawling on the road only to be battered dead with a tool.
"This is the first trailer for the game, with the focus on the mood of the story the players can experience, and the visuals one can expect from the game. The trailer is a real-time in-game capture (PC), just with the cameras set to tell a certain story," said a post on developer's website.
The game has been developed by Poland based-The Astronauts, which lets players control the character of Paul Prospero, an occult detective who tries to solve the case of a missing boy named Ethan Carter. The environments in the game are derived from photographs. This is done through a technique called 'photogrammetry.' The game is expected to be released in 2014.
(YouTube Courtesy: The Astronauts)