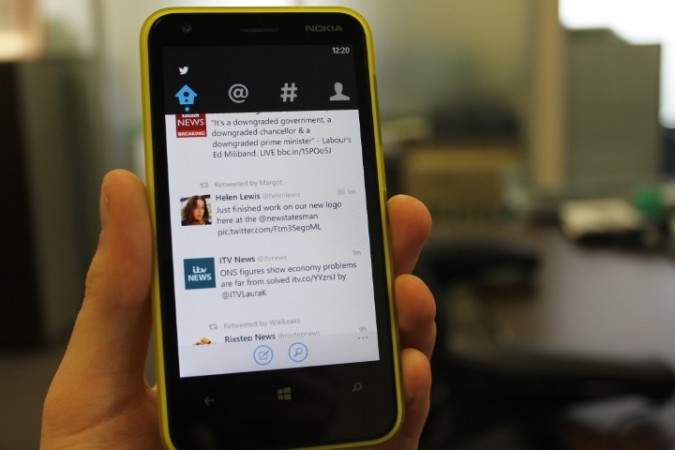 Since the very existence of Siri on Apple iPhones, many rival companies have been trying to include a similar voice assist feature to their devices, including Google's own Google Now service. Now, Microsoft is reportedly trying to take a step ahead with its own voice assist feature, dubbed 'Cortana'.
The Redmond-based company is said to have borrowed a large chunk of the voice-assist feature from a renowned game title, Halo. The game also features a popular artificial intelligence (AI) character with the same name. The feature will be able to learn and get itself familiar with the user responses and would adapt accordingly like the AI character in the game, reported Redmond Pie.
Unlike Siri, which was criticised by iPhone users for its limited response, Microsoft would have a great opportunity in the market if the learn-to-adapt feature turns true.
As the news comes shortly after the Windows' purchase of Nokia devices, the Cortana voice-assist feature is widely speculated to among one of the features in Windows 8.1 OS for Nokia smartphones. It is expected to be revealed in 2014.
The Cortana voice-assist feature works with "Satori" technology using Microsoft's proprietary search engine, Bing. The feature is said to be the core function of Microsoft's wider project, Shell, which would be introduced in Xbox gaming consoles in the near future, reported ZD Net.
Steve Ballmer, CEO of Microsoft, also hinted the existence of "Shell" and its features in his strategy memo posted on the Microsoft website in July. "Our UI will be deeply personalized, based on the advanced, almost magical, intelligence in our cloud that learns more and more over time about people and the world. Our shell will natively support all of our essential services, and will be great at responding seamlessly to what people ask for, and even anticipating what they need before they ask for it," stated the post.