The previously released Windows 8 was a disaster, to say the least. And so much so that we have come across enough enthusiastic individuals who had installed the OS onto their PCs and laptops, later sulking, and only to come back to the previous Windows 7 in no time.
While this may not be that great a deal, going by intuition, Microsoft has this insanely strange habit of producing a good OS every alternate year. For example, while Windows XP has received so much love in the past, its immediate successor Windows Vista was a debacle. And even, although Windows 7 was fine, Windows 8 left a bland taste in our mouths.
And if that trend is anything to go by, it's only natural to harbour high hopes for the oncoming Windows 10 operating system from Microsoft. And as of now, we haven't seen that many issues with the new OS that could make us feel otherwise. On the contrary, it builds on its predeceasing OS with a number of improvements.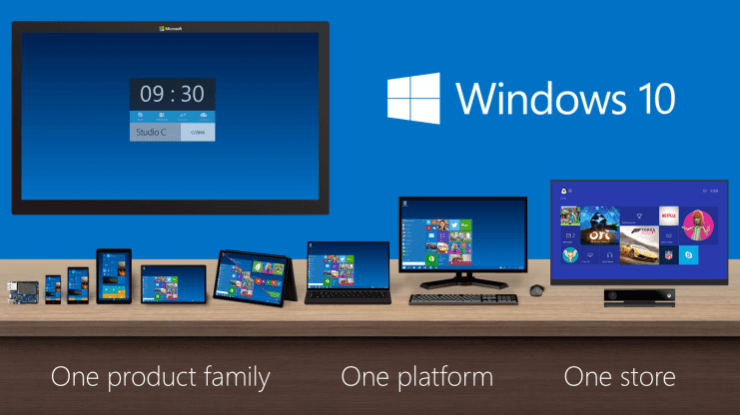 But before we head over to the things we have seen out of the recent Windows 10 Technical Preview Pro, it needs to be mentioned that there's a big difference between this Pro build and the other Enterprise build for the same. Each edition has been targeted at different audiences.
However, you will benefit more from the Pro edition of the new OS as that's meant for normal consumers, while the Enterprise (as the name suggest) is meant for large scale organisations. We take a look at the five interesting things we have seen out of the Windows 10 Technical Preview Pro.
Start Menu Expanded View
As we mentioned before, Microsoft's new Windows 10 OS is an upgrade over the previously released Windows 8. This means that the company has worked on the earlier Windows build to make sure Windows 10 is devoid of any such problems. And for those who did in fact like the way things were spread out in Windows 8, note that there is still the expanded view of the Start Menu that's similar to the app tray Windows 8 users are so used to. You can trigger this expanded view option by hitting the button placed on the top (right-ish) edge on the Start Menu.
You Will Like the Multitasking Button
Keeping its innovative side up, the Redmond-based tech heavyweight has also added a committed multitasking button into the new OS. Apart from the fact that it's a welcome addition to the new OS, there's also an "Add a desktop" button that will let you open multiple desktops at any given time. This is also one of those nifty little features that we have seen in Linux for quite some time.
Simpler PC Settings
If you have had complaints related to how messy it sometime feels when dealing with the settings panel of a PC, this new Windows OS should effectively rid you off all those grievances. As of now, with Windows 10, the PC settings looks much more organized and simpler with its menu and pane crossing point, owing to the fact that all the settings have now packed into one place.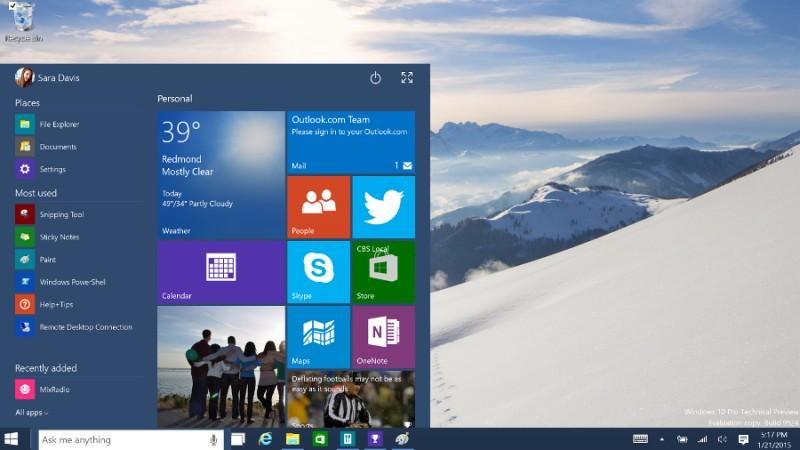 The Introduction of Cortana
A lot has been said and written about Cortana, Microsoft's take on the Apple's Siri and the Android-based Google Now, in terms of personal assistants out there. And although it seems like a revolutionary step taken into the future of personal computing, Cortana is currently unavailable in India. For the time being, however, you could use the Bing offering to search for things.
Notification Panel in Place of Charms Bar
With the new Microsoft-made OS now in place, the company has played its cards somewhat right and has effectively replaced the Charms Bar with a more than useful Notification panel. This new Notification panel allows you to keep track of all the notifications via an uncomplicated side pane that will pop up on the screen's right-hand side. This saves you the time and effort of opening apps separately.
Windows 10 Xbox App
The new Windows 10, on final release, will also arrive with the latest Xbox app for the PC, working as a social hub for your Xbox account. The social hub works toward featuring all the messages, scores and achievements you have gathered over time. The app also lets you chat with your friends and team mates, apart from the ability to post comments on whatever that's been shared.
The Return of the Start Menu
Most dedicated Windows users will be thrilled to know that not only the Start Menu is back, it actually works well like it did back in the day for Windows 7 and its predecessors. However, as far as changes are concerned, it seems like there's a tweak for the Start Menu's design on offer. It not only includes a Windows 8 UI-style small app tray (for the app you want to add), but also places all you other apps in one place.