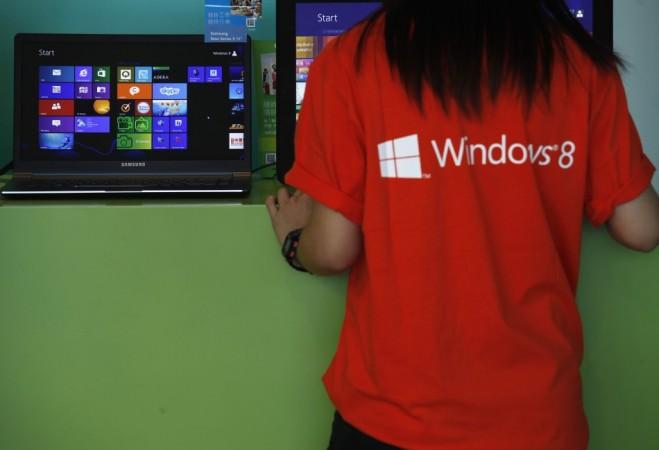 Microsoft has officially confirmed that it would be unveiling its free Windows 8.1 update on 26 June. The update will help address complaints and clear confusion regarding Microsoft's new operating system, Windows 8.
The Windows 8 update, formerly known by the code name "Windows Blue", will be available as a free update for the operating system (OS) from the Windows Store, according to an official Microsoft blog. Tami Reller, Chief Marketing officer and the Chief Financial Officer of Windows, announced this at the JP Morgan Technology, Media & Telecom Conference in Boston.
At the conference, Reller restated the company's goal of delivering continual updates to create a richer experience for Windows users. The update will be a part of that and will help Windows to deliver the next generation of PCs and tablets with OEM partners and to deliver the experience customers need.
Reller added that a public preview of Windows 8.1 will be available starting on 26 June, coinciding with the Build Developer Conference in San Francisco. The preview will be available for Windows 8 and Windows RT.
Microsoft revamped its operating system with the release of Windows 8 in October. With the demand for smartphones and tablets on the rise, Microsoft had designed Windows 8 to work with the touch-screen controls popular on mobile devices, while also enabling it to work on mouse and keyboard commands.
However, the sales that usually plummeted with the launch of OS version from Windows plunged by 14 percent in the first three months of the year, according to technology tracking firm International Data Corp. The drop in sales was attributed to the rising popularity of tablets and smartphones as well as confusing features of the Windows 8.
Instead of the traditional Windows' format with menus, Windows 8 - both the desktop and mobile versions - features a tile-base interface called Metro that is used to control and navigate the system. The OS did not have the distinct Windows Start button and menu on the lower left of the screen, which most of the users found to be confusing. The new update is a move from Microsoft to patch up with its users.
More details about Windows 8.1 are yet to be announced, but according to Reller it will be better suited for smaller, less expensive tablets with 7 and 8-inch display screens. This would enable Microsoft to compete with Apple's iPad Mini and tablets from Amazon, Samsung and Google.