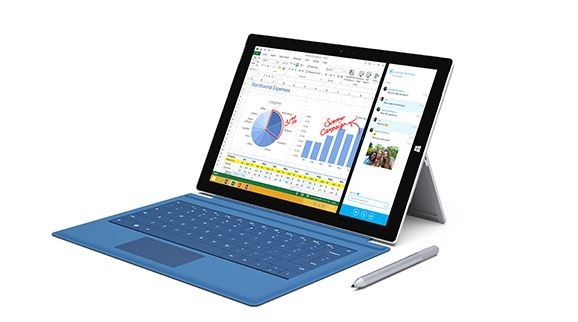 To stem the lack of interest in tablets, companies such as Apple and Microsoft are trying to lure buyers with new devices. The rumoured Surface Pro 4 needs to be seen in that context.
The upcoming tablet is bound to make waves and grab consumer attention. So far, the rumoured specs have been promising, but it remains to be seen whether Microsoft will live up to the hype.
Clearly, the Surface Pro 4 is going to be revolutionary, as it will be new on the hardware as well as the software front. Previous Surface models were simply upgraded on the hardware side, while the software remained largely the same. Microsoft is reportedly planning to launch the Surface Pro 4 with Windows 10, but that also means the launch will be delayed to summer.
Neowin has listed few possibilities on the Surface Pro 4 release that suggests the tablet may come early if Microsoft decides to ship it with an early build of Windows 10 or the highly unlikely Windows 8 OS. Otherwise, if the software titan follows Surface Pro 3 release pattern, the new tablet could be announced as early as June before it starts shipping in late-July.
It's best to hold on to our excitement, as Microsoft is yet to comment on any such possibility.
As for the tablet itself, the Surface Pro 4 is expected to come with top-of-the-line specs. There are fresh speculations suggesting the Surface Pro 4 could come with either Intel Broadwell or Skylake chips but not the rumoured Haswell processors, The Motley Fool reported.
The new chipsets equip 14nm process, making it the smallest and most power efficient chipset in the market. Apple's latest MacBook and Lenovo's Yoga Pro 3 use fan-less Boadwell processors.
Rumours also highlight other possible specs such as a 12-inch or 14-inch screen, 8MP rear camera, 3.5MP front snapper, 16GB RAM and 1TB storage. Given the choice of processors, the new machine is expected to be thinner and lighter than its predecessor.
Microsoft Surface Pro 3, on the other hand, has been selling extremely well, helping Microsoft reach $1.1 billion in revenues during its first quarter.