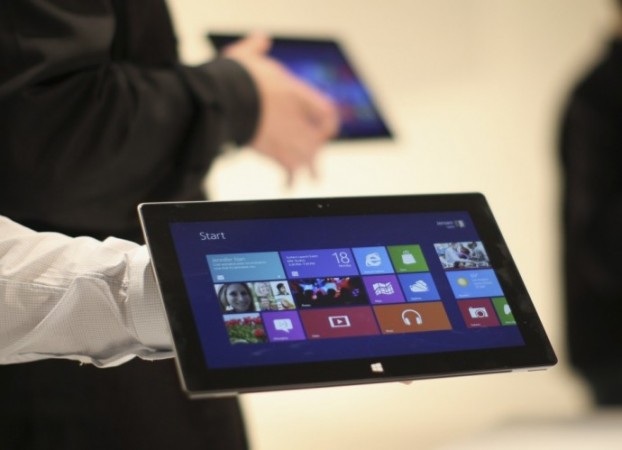 Microsoft's Surface Mini has been surrounded by a number of speculations but the firm has made no confirmation about the device yet. It is now being said that the Surface Mini tablet is set to be released in early 2014 instead of 2013.
The tablet will reportedly feature the latest Windows 8.1 OS, codenamed Spring 2014 GDR, which is said to have been the reason behind the delay.
It has been also speculated that the Surface Mini tablet may be launched alongside the Windows Phone Blue (Windows Phone with 8.1 OS) and the Spring 2014 GDR in 2014.
The Windows OS team, headed by Terry Myerson, Executive vice president, is also said to be working overtime to complete the Microsoft Xbox OS.
ZD Net also states that members from the Windows OS team are being reassigned to complete Xbox One OS, which is one of the top priorities for the firm in 2013, along with releasing the app and OS updates before 14 October. The company is also gearing up to unveil the Windows Phone 8 GDR3 updates.
However, Microsoft has remained tight lipped about the tablet as well as the delay.
Microsoft Surface Mini has been rumoured to sport a 7.5in display with 4:3 aspect ratio and a resolution of 1400x1050.
The tablet is also likely to come with a 3G/4G connectivity, which will be the first for a Microsoft tablet, according to CNET.
Possible competitors of the Surface Mini are said to be Apple iPads, Google Nexus 7 and Kindle Fire tablets. There is no word on the price of the tablet, however, Legit Reviews speculates that the Surface Mini will carry a price tag of around $329.