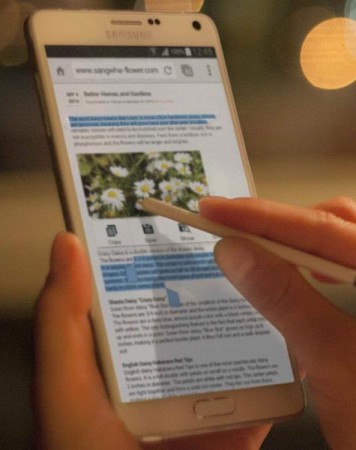 Here's another instance where two companies are battling it out against each other. While most of the times, the subject of the fallout is related to patents (remember Samsung and Apple going for each other's throats?), the deal this time is related to royalties with Samsung and Microsoft in the mix.
While both the tech heavyweights have been pitted against each other due to an ongoing Android royalty dispute, news arriving now from both the camps state that Samsung and Microsoft have decided to put a halt to the dispute and settle it. The dispute has been over payment of royalties to the software giant, although the terms of the deal were not divulged.
"Samsung and Microsoft are pleased to announce that they have ended their contract dispute in U.S. court as well as the ICC arbitration. Terms of the agreement are confidential," said the official blog for both the firms, quoting Samsung's Jaewan Chi, Executive V-P and Global Legal Affairs & Compliance Team and Microsoft's David Howard, Corporate V-P and Deputy General Counsel.
As of now, Samsung is paying per-device royalty to Microsoft for every Android product it sells. In fact, a previous court case also revealed that Microsoft has earned $1 billion from Samsung in the form of patent-licensing royalties in 2013.
However, Samsung was sued by Microsoft last year for violating terms of a licencing agreement. The software company claimed that Google's Android operating system infringed many of its patents and asked makers of Android devices to sign licencing agreements with the Redmond-based giant.
Apart from Samsung, other big names such as HTC, ZTE, LG Electronics and Hon Hai are already among smartphone makers who have signed the licences with Microsoft. And as far as Samsung is concerned, the South Korean maker originally signed two contracts — a cross-licensing agreement and a business collaboration agreement in 2011.
Nonetheless, Samsung has been looking to evade paying huge Android royalties to Microsoft, with the Korean company also using Microsoft's acquisition of Nokia's phone business as justification to try and nullify the contract. But Microsoft had other plans.
Samsung also went ahead to claim that Microsoft's Nokia acquisition violated some of the provisions of the agreement and did not make the payment for the second fiscal year, which ran from July 1, 2012 to June 30, 2013, later falling due in October 2013. And this is according to Microsoft's revised complaint last year in the US District Court for the Southern District of New York.
Samsung, however, refused to pay the interest amount when it finally made the payment about a month later. Following that, Microsoft claimed Samsung owed it close to US$7 million in interest for that late payment of over $1 billion.
As far as Microsoft is concerned, the company alleged that Samsung was threatening to hold back payments for the subsequent year and thereafter. Samsung had already agreed to pay royalties to Microsoft for seven years for the use of its patented technologies in smartphones and tablets running Android.
Apart from this, agreements between the two companies also presented credits and potential repayments for marketing expenses to Samsung for the development of smartphones and tablets running Windows operating system from Microsoft. But as we said before, the terms and conditions of the settlement are still unknown.
Stay tuned for more updates!