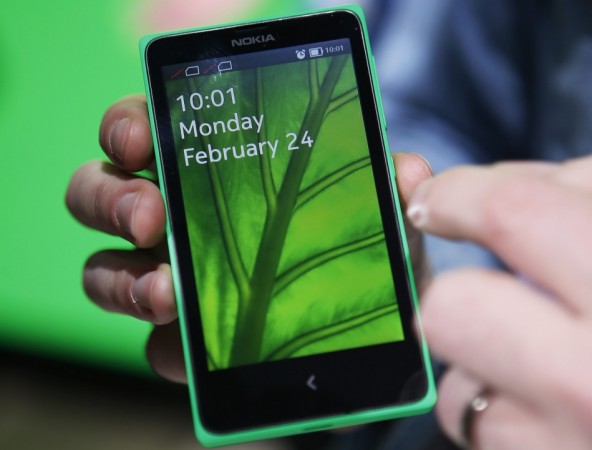 Technology giant Microsoft has rolled out a new software update to the Nokia X Android smartphone.
The new firmware (build version 1.1.2.2 ) is 41MB in size and comes with Microsoft software goodies to the Android device, such as OneDrive (cloud storage support), new application Contact Transfer, enhanced Nokia Store version. And like all updates, it brings enhancements to Nokia X' s performance, user interface and stability.
Users can check their Nokia X smartphone for updates by following these steps:
[Note: Wi-Fi is recommended to avoid data traffic congestion]:
Step 1: Go to Settings >> About phone >> System updates and click Check now option
Step 2: To view and install the update, just tap the notification message and select 'Update' option (users can install it immediately or postpone the installation process to a more convenient time)
Step 3: Once the installation process initiated, it takes approximately 15-30 minutes (or more based on your internet service speed) to complete. In order to complete the installation process, the smartphone has to be re-booted.
The new firmware comes just weeks after the first update (16MB), v1.1.1.1, which released in late March. It brought improvements in performance and in user interface, like addition of color options to tiles to make the home screen more visually appealing. The only downside was that the color options could only be used on third-party apps, whereas the native application tile-coloring pattern remained the same.
In related news, Microsoft is hosting a press meet at New Delhi on 12 May, which many believe will be the event in which the company will launch the first ever dual-SIM Windows Phone Lumia 630. [To know more, click here]