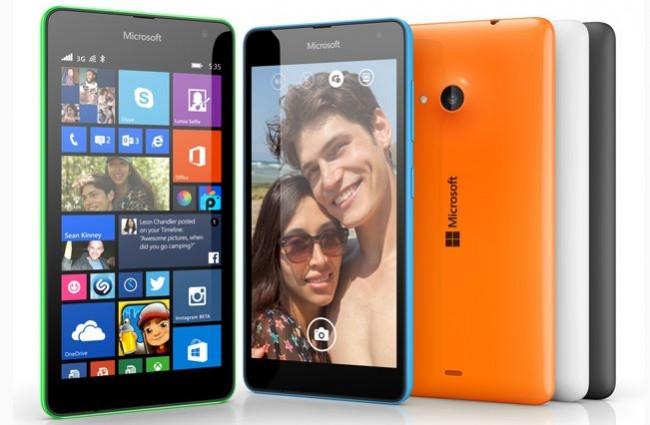 American software giant Microsoft has reportedly released the stability update through Lumia Denim OTA software to fix Lumia 535 screen issue.
Soon after the launch of Lumia 535, company's first ever non-Nokia phone last month. Early adopters complained that the device's screen sensitivity was bit disarray, not able to register finger touch inputs.
Later a Vietnamese technology blog, Winphone Viet, posted a 1:37-second clip on the YouTube convincingly showing the flaws seen in the Lumia 535 screen.
[Also read: Microsoft to Release Software to Fix Lumia 535 Touch-Screen Sensitivity Bug Soon]
Early this week, Microsoft acknowledged the problem and reportedly promised to release the software on 27 December starting with Vietnam.
However, as a welcome move, Microsoft has begun rolling out Lumia Denim OTA (Over-The-Air) update with software patch to fix Lumia 535 screen sensitivity glitch in select regions across the globe.
Users can go to Settings >> Phone Update and tap Check for updates.
It has to be noted that OTA updates are usually released in phases, so it may take a while to reach all corners.
Until then, as a temporary solution, Lumia 535 users can switch-off the screen magnifier.
Just go settings options >> Ease of Access >> turn-off Screen magnifier.
Company employee going by the moniker, armagon has posted the change-log details of the new update on the official Microsoft Mobile Community blog.
"Hey, we have started rolling out a new software update for Lumia 535 (RM-1089) in selected countries," he said.
Here are the Lumia 535 software update change-log details:
Touch screen performance improvements.
Cortana, the most personal digital assistant, is now available in more markets.
You can easily switch your mobile data connection on or off in the action centre.
Install phone updates more easily by scheduling them for a time that works best for you.
Stability and performance improvements.
It has to be noted that Microsoft's new Lumia Denim update has been released to Lumia 525 and 520 in Europe, China, India and other select Asian regions as well.
[Read More:Microsoft Lumia Denim Windows Phone Update Released in Select Regions Including India -How to Install: Video]