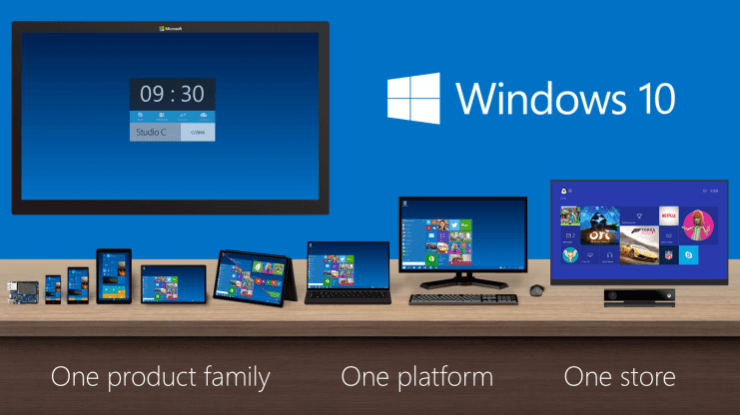 PC software giant Microsoft has rolled-out a new Windows 10 Technical Preview firmware bringing bug-fixes, new features and also support for more devices including non-Lumia smartphones.
"We're excited to get this build (10.0.12562.84) out because it brings many improvements but also because it adds support for a few important phones that Insiders have been asking us about," said Gabe Aul, official Windows Blog moderator.
The new Windows 10 Technical Preview software for phones, not only brings new value-added features and bug-fixes, it also now supports top-end smartphones -- Lumia Icon (aka 930), Lumia 640 (and XL version) and the non-Lumia device HTC One (M8) with Windows.
The company adds that the Verizon model - -HTC One (M8) with Windows will get a separate update (build number: 8.10.15143.154).
What's new in the Windows 10 Technical Preview (build number: 10.0.12562.84) for mobiles:
New Windows Store (Beta version): It comes with refurbished visually appealing interface for easy access of applications. Users can buy apps and games with options such as international credit card, gift cards and PayPal. However, carrier billing is not enabled yet. Since it is a beta version it has some glitches, but is expected to be fixed soon.
Universal Office apps: It is integrated with Windows Store (Beta) and users can download value-added apps like Word, Excel, PowerPoint and OneNote Preview apps.
Xbox app: This brings access to users' activity feed, achievements, friends list, activity alerts, messages, watch Game DVR clips, and connect to your Xbox One console.
Music Preview app: brings access to your music collection and play all your music – including songs you have added to OneDrive cloud storage.
Video Preview app: now users can browse and play multiple video formats including MKV files on your device
New Camera app: brings new features for HDR, video stabilization, autofocus. The company adds that some select devices such as Lumia 1520, 1020, 930, 830, 640, and 640XL are not yet compatible with new camera, but they can use "Lumia Camera" app until new stability updates gets deployed in coming days.
Bug fixes include cellular data connection failure, migration issues, e-mail notification, Insider Hub launch issue, crashing of Twitter app and lot more issues has sorted by the new update.[More information, HERE]
Here is the List of Other Lumia Phones Eligible for Windows 10 OS Technical Preview:
Lumia 1020
Lumia 1320
Lumia 1520
Lumia 520
Lumia 525
Lumia 526
Lumia 530
Lumia 530 Dual Sim
Lumia 535
Lumia 620
Lumia 625
Lumia 630
Lumia 630 Dual Sim
Lumia 635
Lumia 636
Lumia 638
Lumia 720
Lumia 730
Lumia 730 Dual SIM
Lumia 735
Lumia 810
Lumia 820
Lumia 822
Lumia 830
Lumia 920
Lumia 925
Lumia 928
Microsoft Lumia 430
Microsoft Lumia 435
Microsoft Lumia 435 Dual SIM
Microsoft Lumia 435 Dual SIM DTV
Microsoft Lumia 532
Microsoft Lumia 532 Dual SIM
Microsoft Lumia 640 Dual SIM
Microsoft Lumia 535 Dual SIM