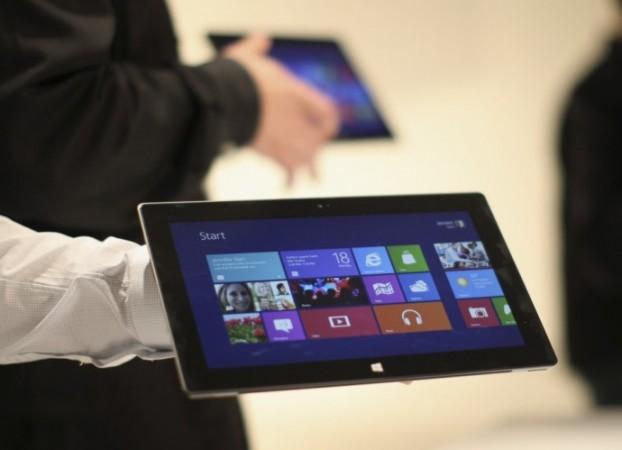 American technology major Microsoft is reportedly working on a new line-up of Surface tablets along with a 7.0-inch tablet which is expected to compete with Apple and Android based mini tablets.
A source familiar with Microsoft's product plans has also revealed that the 7.0-inch tablets will go into mass production later this year, reported Wall Street Journal (WSJ).
The report comes close on heels with an earlier report in which Microsoft allegedly lowered the display resolution from 1366x768p to 1024x768p for the Windows 8 based touchscreen devices' which had raised speculations about the possibility of a smaller tablet PC from the Redmond-based company.
WSJ's sources also claimed that the 7.0-inch tablets weren't initially part of Microsoft's plans last year. But after the growing popularity of Google Nexus 7 and Apple's iPad mini, Microsoft planned to jump into the lucrative small tablet business.
Microsoft officials, when asked by WSJ to respond to the report, have declined to comment.
The company's eagerness to expand the tablet business by introducing tablet models with various sizes is understandable since its primary profits, which come from the PC (Desk-tops and laptops) based softwares and applications, are expected to shrink in the coming years.
According to recent survey from market watchdog IDC (International Data Corporation), global PC sales in 4Q 2012 recorded a 6.4 percent decline compared to the previous year and now, it has reported that PC shipments witnessed a two-digit percentage drop in the first three months of this year.
It is to be noted that the drastic fall of PC sales are directly linked to the growing popularity of tablets which perform similar operations and are easily available at affordable prices. Additionally, their compact sizes makes them more handy than bulky laptops.