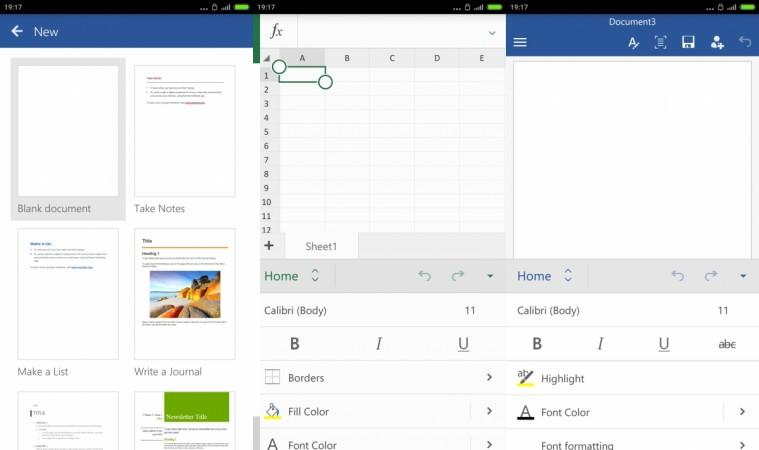 After unveiling the MS Office suite for Android tablets months ago, Microsoft has finally launched the smartphone edition. So any Android smartphone users can now download the entire Microsoft Office suite for free.
Users can download MS Word, MS Excel and MS PowerPoint individually or via MS Office bundle. All the apps are compatible with smartphones running on Android KitKat 4.4 or above.
Before writing this article, we downloaded all the three apps together on our smartphone and found them quite huge in size in comparison to the existing Office suites like OfficeSuite 8, Polaris Office, WPS Office of Google-developed substitute Docs, Sheets and Slides. For example, the Microsoft Excel has a download size of 93.27MB, while the Google-developed substitute Sheet is 31.66MB.
Though MS Word, MS Excel and MS PowerPoint are available for free, the app comes with niche features and needs to be purchased if users are looking for the same flexibility as the desktop version.
All the three apps come with DropBox and OneDrive integration and require an existing Microsoft live account for getting started.
While testing MS Word, we found out that it offers several inbuilt templates and allows users to modify the font, font format, colour, bullets, numbering, paragraph format and styles. The app also allows you to send all the files directly via attachments.