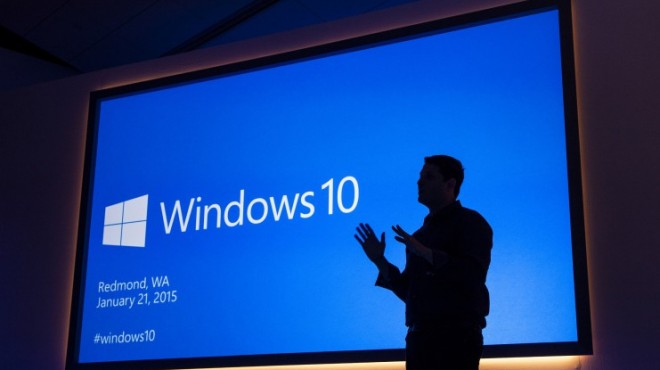 It all comes with a bit of surprise and a lot of excitement. Microsoft was already building suffice hype for its Windows 10 consumer launch and it just made it better.
Speaking during a marquee Windows 10 event in company's headquarters in Redmond, California, the executive vice president of operating systems at Microsoft, Terry Myerson announced free Windows 10 upgrade for Windows 8.1, Windows 7 and Windows Phone 8.1 users. But there's a catch, eligible users must upgrade to the new OS during its first year of launch.
It is a pretty impressive deal as previous OS versions required customers to pay handsomely before upgrading, a major turn off for most users. By making the OS upgrade free, at least for the most recent OS versions, Microsoft is making a pitch similar to Apple's traditional free upgrade concept. In addition, Microsoft has promised that the upgraded device will receive timely updates through the "supported lifetime for the device." This will bring new features as they're ready without waiting for next major release.
Microsoft has also laid the foundation for unifying its mobile and desktop platforms by upgrading Windows Phone 8.1 to Windows 10 for free. Developers will make universal apps to work across all devices regardless of their platform. PCs, tablets, smartphones, Xbox, Internet of Things will run similar apps from one Windows store.
"Everything about Windows 10 – the experiences, delivering it as a service and the free upgrade – means ongoing value to all our customers," Myerson wrote in a blog. "The new generation of Windows is a commitment—a commitment to liberate people from technology and enable them to do great things."
With Windows 10, Microsoft is hoping for a fresh start in all domains. Wednesday's event introduced several new features on Windows 10, like Cortana, Spartan browser, universal Office apps and new Xbox app among other new ones. Windows 10 brings, what Microsoft calls, Continuum Mode that switches convenience of using keyboard and mouse or touch and tablet seamlessly.