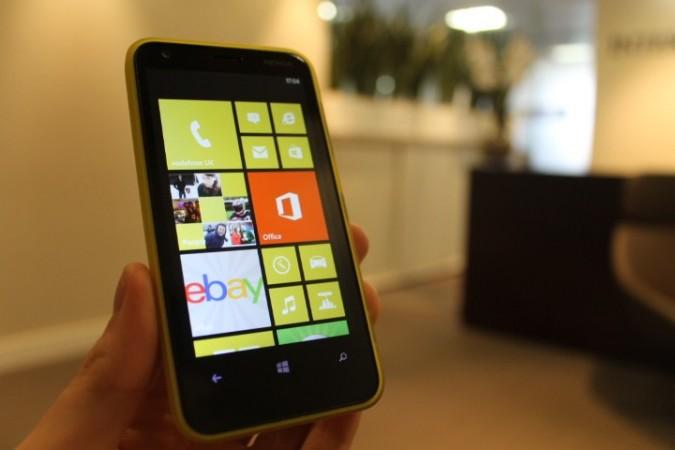 Ever since the release of Microsoft's Surface tablet, Silicon Valley is abuzz with rumours that Microsoft would come up with its own series of smartphone.
Now, Microsoft's loyal smartphone partner Nokia in its recent filing to United States SEC (Security & Exchange Commission), has expressed fears about the possibility of smartphone coming out from the Redmond-based company, as it could affect its future smartphone business.
Finnish smartphone maker Nokia in its 'Risk Factors' assessment about the company's competitors said, "Other manufacturers also produce competing mobile products which are based on the Windows Phone operating system. We may face increased competition from other manufacturers, including Microsoft, who already produce or may produce competing Windows Phone based products. Increased competition within the Windows Phone ecosystem could result for instance in lower sales of our devices or lower potential for a profitable business model".
Nokia further stated, "Microsoft may make strategic decisions or changes that may be detrimental to us. For example, in addition to the Surface tablet, Microsoft may broaden its strategy to sell other mobile devices under its own brand, including smartphones. This could lead Microsoft to focus more on their own devices and less on mobile devices of other manufacturers that operate on the Windows Phone platform, including Nokia."
Few months ago, Microsoft CEO, Steve Ballmer stated during the 2012 Annual Report conference that Microsoft would strive to bring in new products in future and would focus on establishing one platform, Windows, across the PC, phone, server and cloud system to unify cross-device user experience.
In the share holder's letter, Ballmer sumed up that in the coming years Microsoft would rise as a major devices and services company, leading technology industry to believe that Microsoft will not stop with tablet and bring in string of new devices to join the smartphone market which is currently lead by Samsung and its arch rival Apple.
Presently, Microsoft produces PC accessories, X-Box gaming consoles and Surface tablets.
There is no guaranteed timeline that Microsoft would launch its flagship Surface smartphone this year, but many tech pundits strongly feel that Surface smartphone will make news sooner or later.
(With inputs from ZDNet.com)