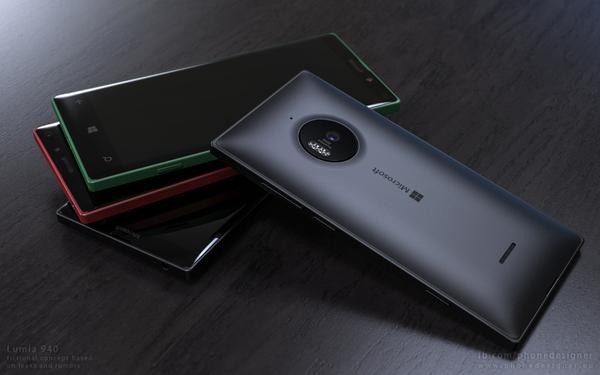 2015 is going to be an exciting year for new flagship smartphone releases.
While giants such as Samsung and Apple continue to dominate the market, Microsoft, Motorola, LG and other players are carving out their share with a slew of releases.
Among several new releases, Microsoft and Motorola have two new devices lined up for this year. Although unofficial, Microsoft Lumia 940 and Motorola's Moto X 2015 (Gen 3) are expected to be launched in 2015.
We have been hearing about these two handsets in leaked reports and source tips. In this article, we compare the Lumia 940 and the Moto X 2015 based on rumoured specs to see which handset has better value.
Display
Both smartphones are expected to get an upgrade from their respective predecessors. According to Tech Times, the Microsoft Lumia 940 will carry a 5.2-inch Quad HD display with a screen resolution of 2,560 x 1,440 pixels. The Moto X 2015 (Gen 3) will also come with a similar 5.2-inch display and Quad-HD resolution with 565ppi as well as Gorilla Glass 3 protection.
Processor
Microsoft will choose Qualcomm's processor to power the Lumia 940. The handset is expected to run on octa-core Snapdragon 810 processor. As for the Moto X 2015, Qualcomm is said to take charge with its Snapdragon 808 processor that combines a dual-core 1.8GHz Cortex-A57 and quad-core 1.44GHz Cortex-A53, according to iDigitalTimes.
RAM and Storage
The smartphones are now packing higher RAM and memory for smooth functioning. The Microsoft Lumia 940 is said to feature 3GB RAM and 32GB onboard storage with microSD card expansion. Motorola, however, will take the lead with its 4GB RAM in the latest Moto X and come in 32GB or 64GB variants.
Camera
Lumia flagships are known for their cameras. According to a recent leak by @evleaks, the Lumia 940 will feature a 20-megapixel rear-facing camera with triple LED flash. On the front side, Lumia 940 will pack a standard 5-megapixel shooter. The Motorola Moto X 2015 will feature a competitive camera on both sides. A 16MP sensor will deliver good photos while the 5MP front-facing shooter will fulfill selfie needs.
Software
Motorola runs on Google's Android platform and is known to get the latest updates sooner than other third-party OEMs. As one can expect, the Moto X (Gen 3) will run the latest Android 5.1 Lollipop out of the box. Microsoft has its own Windows Phone platform and Lumia 940 will be among the first batch of smartphones to run on Windows 10 OS.
Battery
In terms of battery, both phones will pack reasonably convincing run time. The Lumia 940 is expected to come with a 3,000mAh removable battery and a USB Type-C port. As for the Moto X 2015, the battery is pegged at 3,280mAh, which is paired with Quick Charge 2.0 to charge 0-60percent in just 30 minutes.
Release Date
Motorola is expected to release its new-gen Moto X 2015 in August but nothing has been confirmed by the company as yet. Since the Windows 10 OS is expected to be released in September and the Lumia 940 expected to run the latest software, it is highly unlikely to see the handset's release any time before that. But the handset is expected to debut later this year.