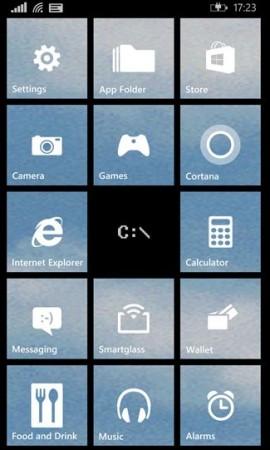 American software major Microsoft has launched MS-DOS, the company's ubiquitous Windows computer command program, for Lumia smartphones.
"MS-DOS Mobile allows us to look proudly back, while at the same time moving us defiantly forwards," said Tom Messett, marketing team (Microsoft Lumia).
"It's simple, effective productivity re-imagined through the medium of DOS," he added.
For many, announcement of MS-DOS app on 1 April lead apprehensions that this might be an April Fools' Day prank by Microsoft, but it now turns out that the company was indeed genuine about the app's launch.
The new MS-DOS app allows users to perform actions on number of installed applications such as launching camera, Cortana (digital voice-assistant) and many others via word commands.
Users can type HELP on command-prompt screen and get the entire command list, if you forget one. Interested users can log into their Windows Phone store to download MS-DOS app (HERE).
Some of the key commands include:
SMS
Maps
DATE
Market
Phone (number)
Contacts (opens name list)
Cortana (search query)
Camera (options: ASCII, B&W, and CGA modes)
HELP (will list all commands)
Checkout the official Microsoft video detailing making of MS-DOS and its features:
System requirements for installing MS-DOS include:
phone identity
video and still capture
music library
photos library
media playback
data services
phone dialer
movement and directional sensor
speech
web browser component
HD720P (720x1280)
WVGA (480x800)
WXGA (768x1280)
Microsoft Windows Phone 8.0/8.1 OS