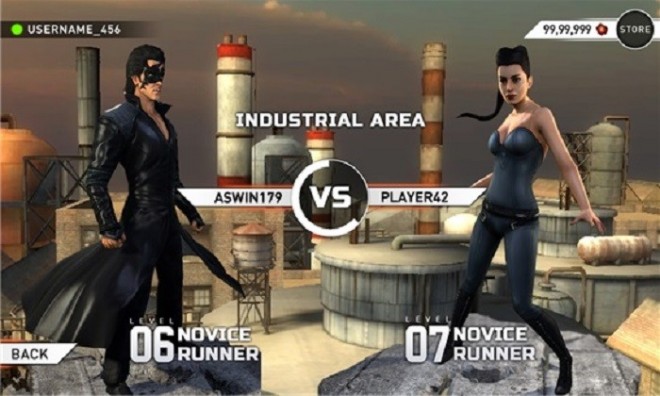 Upcoming Indian sci-fi film "Krrish 3" gets its own video game that was released on Windows-based devices like smartphones, tablets and laptops last week.
The film starring Indian heartthrob Hrithik Roshan is set to be released on 1 November.
"Krrish 3 is our most ambitious project till date and I want everyone to have the best Krrish experience. The Krrish 3 game on Windows smartphones and tablets combines the best of Krrish for a mind-blowing user experience. I'm extremely glad to bring this game to our fans first on Windows and I'm sure they will love playing the game!" Indian Express quoted Hrithik Roshan as saying.
Hungama Digital Media Entertainment and Gameshastra are the companies behind the development of the game. This free game will feature good graphics, multiple characters and various weapons. It is set in the city of Mumbai, where players can fight as four film characters Krrish, Kaal, Kaaya and Frogman. Weapons in the game include Shurikens, Freeze, Vortex and Force Punch. The game also offers online multi-player experience for players.
"Krrish meets gaming meets Windows - a truly unbeatable combination! We are delighted to announce the Krrish 3 game exclusively for Windows smartphones, tablets and laptops. With the amazing game play, graphics, characters and weapons, the Krrish 3 game is a must-have for all Windows users," said Amrish Goyal, general manager, Windows Business Group, Microsoft India.
Bollywood are taking cue from their western counterparts, namely Hollywood, in rolling out games based on the films. Recently, another blockbuster film, "Chennai Express" released a video game, Chennai Express: Escape from Rameshwaram.
The game for Windows Phone can be downloaded here. Check out the official Android app here and iOS app here.