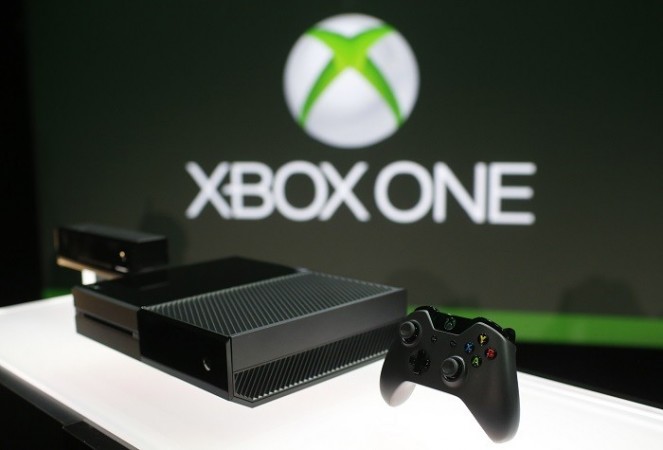 Microsoft has announced its plans of introducing Xbox One without Kinect motion sensor. A move propelled likely by the outcome from the sluggish sales of its next-generation console in comparison of the sales of Sony's PlayStation 4.
Microsoft also said that without the Kinect on its Xbox One, customers can buy it for $399, the same pricing as that of PlayStation 4. Xbox One was earlier being sold at $499.
Microsoft is only adding this option for customers who think Xbox One is too pricey and is not giving up on Kinect device entirely. "To be clear, as we introduce this new Xbox One console option, Kinect remains an important part of our vision," said Phil Spencer, corporate vice president of Microsoft Studios in a post on Xbox Wire. He also said that the company will also be offering Kinect as a standalone sensor "later this fall."
Bundling of Kinect with Xbox One raised privacy concerns apart from the price issue troubling it. However, Kinect offered its users voice and gesture commands activation for gaming and browsing too.
Major online retailers like Amazon and GameStop have already placed the product on its list but it will be sold only from 9 June.
(YouTube Courtesy: xbox)
Games with Gold to be Launched in June
Microsoft had also announced that it will be changing its Games with Gold policy as it introduces it for Xbox One in June. It also said that the current subscribers of Xbox Live Gold will be getting free games and discounts.
Games like Max: The Curse of Brotherhood and Halo: Spartan Assault will be gifted to Xbox One edition along with other discounts and surprises. Also, there will be subscription-based access to games that is in-line with Sony's PlayStation Plus program.
"In the coming months, we will offer significant savings of up to 50 – 75 percent off certain titles. This program will continue to be available for Xbox Live Gold members on Xbox 360. And new on Xbox One, we will launch a virtual VIP room exclusive to Xbox Live Gold members where we will feature free games, monthly deals, and other great benefits," said Spencer in the post.
This membership will be valid for both Xbox One and Xbox 360. Two free games a month are gifted as part of the program in Games with Gold for Xbox Live Gold subscribers.
Also, in celebration of the one-year anniversary of this particular program, Xbox 360 owners will be getting an extra game - Super Street Fighter 4: Arcade Edition. This is additional to the already promised Dark Souls and Charlie Murder. These will all be available in June.
Paywall Removed from Popular Apps
After rumors surfaced that Microsoft will be removing paywall from streaming media from popular apps like Netflix, the company indeed announced that Xbox One and Xbox 360 users will now be allowed to stream media from third party providers.
It was announced that, "anyone with an Xbox will be able to access popular entertainment experiences – whether or not you have an Xbox Live Gold membership."
Now owners of Xbox One and Xbox 360 will be able to access apps like Machinima, Twitch, Upload, Netflix, Univision Deportes, GoPro, Red Bull TV and many more. Now these features can be accessed without the compulsory Xbox Live Gold membership.
As E3 2014 closes in, Microsoft is trying to regain is gamers back with back tracking of certain policies that it was not ready to give up on. Microsoft has already confirmed its participation and said that it will be holding press conference on 9 June at the annual gaming event, E3 2014.