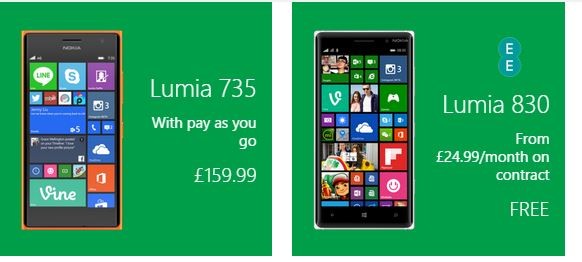 The rumour of dropping Nokia and Windows name from Lumia smartphones is getting strong. The company may keep just Lumia or add Microsoft as per sources. It is already in the process of a complete transition and the hopefully they will confirm it before this Christmas.
Nokia will sustain as a separate identity with the maps and networking infrastructure business.
Microsoft has already set up a new site promoting latest Lumia devices; this UK site features the slides of different smartphones with a mention of Lumia and the model number. Started from France, the change will happen gradually.
Contextually, Microsoft bought Nokia's phone business in April this year in a deal of $7.2 billion.
Started its business from a paper mill, Nokia started manufacturing mobile phones since 1982. Many still have fond memories about this company who manufactured huge popular handsets like 6600, 3310 and 1100. There is still a cult fan base for this Finnish company.
However, Barry Fench, Executive Vice President, Marketing and Corporate Affairs, Nokia mentioned in a blog post "But, to paraphrase Mark Twain, 'reports of our death are an exaggeration.' Yes, we have sold our mobile phone business to Microsoft. "
"We have one of the world's best telecom infrastructure businesses, a global leader in the mapping and location business, a stellar intellectual property portfolio and some of the finest innovation capabilities of any company anywhere. Remember, Nokia started almost 150 years ago with just one paper mill. Over time we have repeatedly and successfully reinvented ourselves. We may not be the same Nokia of several years ago, but we are here, we are strong, and our brand is very much still alive. Not to mention kicking," he added.