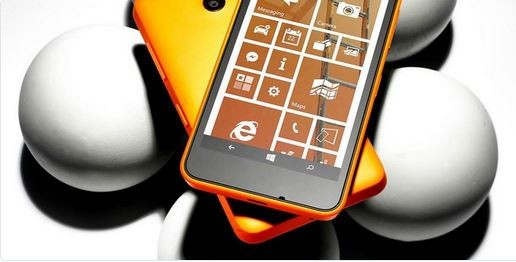 The official Twitter handle of Microsoft's Lumia team announces on twitter that all the Lumia featured smartphone will soon be upgraded to the upcoming mobile operating system of Microsoft, Windows 10. In the tweet mentioning @_Y06_, the Lumia handle wrote, "There will be Windows 10 upgrades for all Lumia Windows Phone 8 devices. And we will release new Windows 10 models in the future"!
This news has two positive aspects for Windows lovers. Firstly, all the Windows-based device will feature the same operating system hence seamless integration and data synchronisation would be easier than ever. Secondly, Microsoft has finally felt the urge to provide the much- expected update, finally to Windows phone users. The one operating system platform would also help Microsoft to create their Windows ecosystem too, which can encourage few users to buy Windows phones.
Experts think Microsoft has been majorly influenced by Apple and Google before the device update decision. Significantly, Android had updated their platform to iOS 8 with several major modifications and additions. Google also just brought their major update Lollipop 5.0 with significant changes. Google and Apple both concentrated majorly on data security aspect with the latest update. Hopefully, Microsoft will follow suit.
But while comparing with the major two mobile platforms, we should appreciate Microsoft on bringing a device specific update. But there also experts are a bit perplexed, as to why Microsoft mentioned only Lumia device's name? Does that mean the non-Microsoft Windows devices won't get the update? Microsoft is yet to clear the air on this.
Meanwhile, Microsoft has also released a few major updates for Lumia users which will change the names of their existing apps Nokia Creative Studio, Nokia Panorama, Nokia Storyteller and Nokia Cinemagraph. The new update will truncate the Nokia keyword from the apps and will append Lumia before the name and will become Lumia Creative Studio and so on.
This new update will also be heading your Cinemagraph-animated creations to OneDrive instead of memories.nokia.com. Microsoft mentioned these updates are expected to happen in January, 2015.