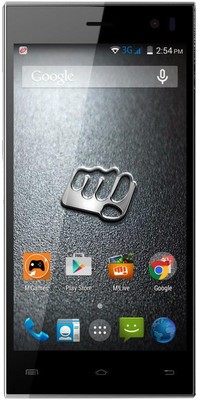 Homegrown smartphone maker Micromax is under immense pressure to out-grow rivals in India. So it is now upping the ante in the low-cost smartphone category with a new launch.
According to rumours, the new budget smartphone is expected to hit an extremely low price point, below ₹6,000. If everything goes as planned, the handset will see the light of day in the last week of April, BGR said, citing industry sources.
There is currently little information to go by, but the under- ₹6,000 price tag hints at a few possibilities. Micromax is clearly gunning for dominance in the budget smartphone space with its new launch, which will pose a threat to budget phones from Xiaomi, Motorola and Lenovo.
According to TOI, the unannounced handset is expected to sport a 4.3 to 5-inch screen along with a quad core processor. Based on the report, we can list few potential features that Micromax will bind in its new phone to take on its rivals.
Display
As the new handset is expected to feature a 4.3- or 5-inch display, Micromax is bound to pack a HD 720p screen. This is minimum standard for budget phones in the category, as rivals such as Redmi 2 and Lenovo A6000 already feature a HD display. It is also important for Micromax to have a HD screen if it is seriously gunning for a stronger appeal in the entry-level department.
Processor, RAM and Storage
The rumours are indicating that the new Micromax smartphone will pack a quad-core processor. It is possible that the handset will equip a Qualcomm processor, mostly a Snapdragon 410 SoC clocking speeds at 1.2GHz. This will be backed by at least 1GB RAM and storage option will go as high as 16GB with microSD card support.
Camera
It will be interesting to watch Micromax focus on the camera for its new budget phone. It is reasonable to assume that the handset will boast at least 8-megapixel sensor on the back with flash and a 5MP front snapper with some special camera modes to go with it.
Software
Micromax has already pushed out Google's latest Android 5.0 Lollipop to several handsets. As more and more companies are rapidly pushing out software updates to their respective phones, Micromax will be in a safe zone if the new handset runs on Android 5.0 Lollipop.
Connectivity
Almost all budget phones in the sub-₹10K price range support high-speed 4G LTE bandwidth. It won't be surprising to see if Micromax also integrates the LTE chip support in its upcoming budget phone, along with 2G support on a second SIM, if available.
Battery
Micromax's closes competitors, Motorola, Lenovo and Xiaomi, have powerful batteries in their budget phones. The Moto E 2-gen has a 2,390mAh battery, while the Redmi 2 and A6000 feature 2,200mAh and 2,300mAh battery respectively. Micromax will certainly take the challenge to pack a comparable battery or even a bigger one if it wishes to deliver extra run time.
Price
The rumoured under-₹6,000 price tag is an interesting strategy. If Micromax manages to keep the device cost so low, it is bound to attract a lot of potential buyers. With such a price, Micromax will claim the title of having one of the cheapest budget phones in the country.
Moto E second generation, Lenovo A6000 and Xiaomi Redmi 2 currently retail for ₹6,999, which is already the most effective price for a budget phone. Whether Micromax breaks that barrier or not remains to be seen.