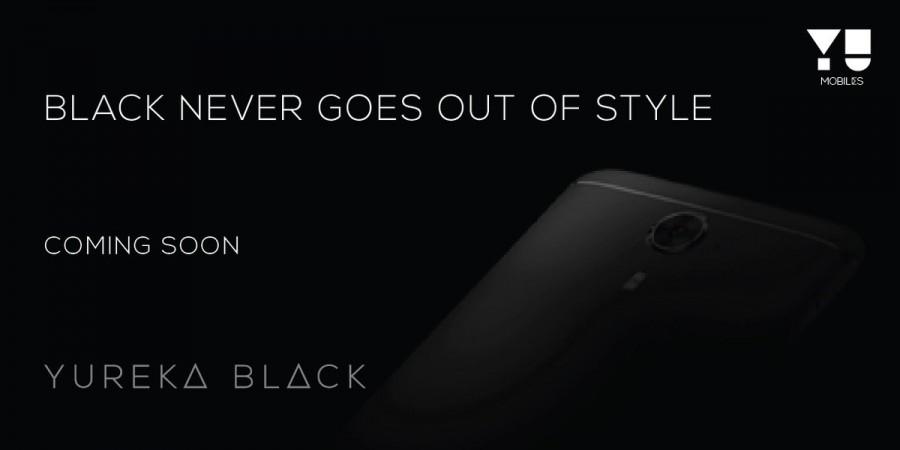 Micromax's online subsidiary YU Televentures did not see the same success online as its offline counterpart, but it sure had its moments. Now, reliving one of the best moments of YU, Micromax is playing the nostalgia card with a twist of new flavour.
Let us break it down for you. On June 1, YU is going to launch the Yureka Black, which is going to be a refreshed version of the 2014's original Yureka. Details of the new phone are scanty at the moment, but the company has confirmed that it will be available exclusively on Flipkart soon after its launch.
While YU Yureka had the features and specifications to beat the competition almost three years ago, the revamped version needs that extra fuel to win the current race. The latest teaser on YU's official Twitter account reveal that the YU Yureka Black will sport a metal unibody and a protruding rear camera.
As the name suggests, the handset will be available only in matte black shade. The company also has dedicated registration webpage for Yureka Black where interested folks can submit their name and email address to be notified when the product launches.
The silhouette of the phone on the registration site shows dual LED flash below the rear camera, a 3.5mm headphone jack at the top, volume and power buttons on the right and a charging slot at the bottom. It is hard to tell if it is a USB Type-C or the standard microUSB slot which is surrounded by speaker grilles on both sides.
YU's portfolio consists of nine smartphones, and there haven't been any new additions in almost a year. It will be interesting to watch the launch of Yureka Black and what it means for the brand that has reportedly been dissolved into the parent company.
YU has some powerful statements for its Yureka Black on Twitter, such as "Black is a statement," "Black ain't for all" #BlackisBack and more. Check out the teasers of Yureka Black below: