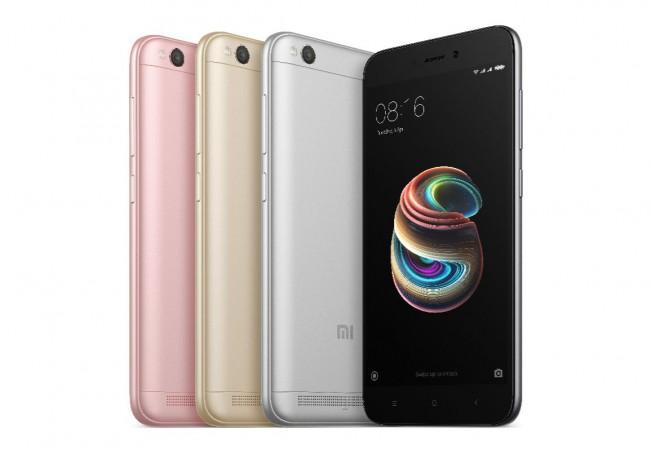 If you're looking for some ultra-affordable smartphones, there are plenty out there. But Micromax and Xiaomi recently launched two new phones that truly standout in the crowded market like India.
Micromax Bharat 5 with its "Power of 5" and Xiaomi Redmi 5A as "Desh Ka Smartphone" have turned many heads with their launch this week. Both phones are priced affordably to target the budget-conscious customers. And if you're one of them, it is likely to be confused between the two new phones.
To help out shoppers with this confusion, we've compared both Micromax Bharat 5 and Xiaomi Redmi 5A and everything they've to offer. By the end of this side-by-side comparison of both phones, customers will be able to conclude which smartphone suits them the best.
Let's first address the pricing of both phones, which is essential in this comparison. Micromax Bharat 5 is priced at Rs 5,555 and Redmi 5A comes in two variants – 2GB RAM + 16GB ROM and 3GB RAM + 32GB ROM – for Rs. 5,999 and Rs. 6,999, respectively. If you're looking for a premium option in the Bharat 5, Micromax has confirmed Bharat 5 Plus and Bharat 5 Pro to be launched in the next two months.
Design & display
Xiaomi Redmi 5A has a sturdy shell with a metallic matte finish and a 5-inch HD LCD screen that fully compliments the overall design. The minimalistic design of Redmi 5A makes it look more like other Redmi smartphones, which isn't a bad thing at all.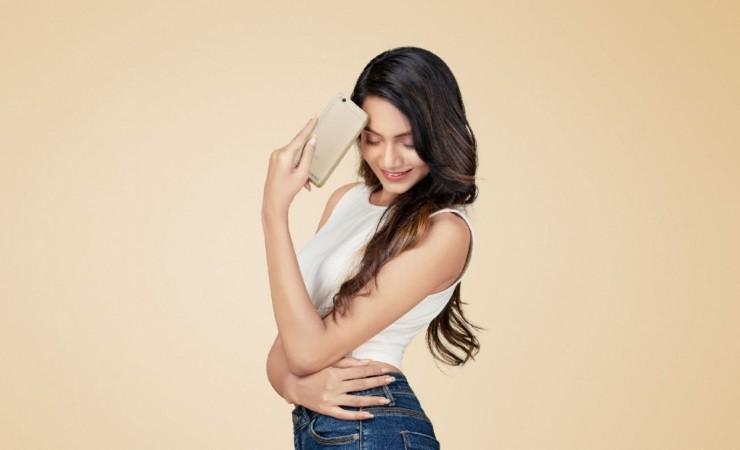 On the other hand, Micromax Bharat 5 sports an elegant look and it is reminiscent of the Bharat 4 smartphone. There's a 5.2-inch HD IPS display with standard bezels surrounding it at the front.
Both phones have distinctive looks, so it comes down to personal preference. But the display resolution and size is almost identical, so there shouldn't be any confusion there.
Camera
These days, a good camera becomes a great USP for phones. In this fight between the two budget phones, it appears Xiaomi has an edge over Micromax.
Xiaomi Redmi 5A sports a capable 13MP rear-facing camera with f/2.2 aperture, PDAF and LED flash. On the front, there's a 5MP snapper with f/2.0 aperture with Pro and Smart Beautify features. Whereas, Micromax Bharat 5 has 5MP sensors on both sides with LED flash.

It's unfair to judge a phone's camera by its megapixels, but the on-paper specs surely seem fairly better in the Redmi 5A than on the Bharat 5.
Performance
Since Micromax Bharat 5 comes in a single variant, its best to compare it with the base model of the Redmi 5A.
Micromax Bharat 5 is powered by a 1.3GHz quad-core processor, which is paired with 1GB RAM, Android Nougat and has 64GB onboard storage with microSD support up to 64GB.
On the other hand, Xiaomi Redmi 5A gets treated with a 1.4GHz Qualcomm Snapdragon 425 quad-core, Android v7.1.1 Nougat-based MIUI 9, 2GB RAM and has 16GB storage expandable up to 128GB. It is without a debate that Xiaomi smartphone is a better performer than Bharat 5, considering twice the RAM size a better choice in processor.
Both phones have dual-SIM support, 4G VoLTE and lack a fingerprint scanner.
Battery
This is an area Micromax takes the lead. Powered by a massive 5,000mAh battery, the Bharat 5 smartphone is expected to last up to two days of battery life with mixed usage and has 21 days of standby.

Xiaomi Redmi 5A draws its power from a 3,000mAh battery, which the company claims is good for eight days on standby.
Conclusion
Given the straight-up comparison between Xiaomi Redmi 5A and Micromax Bharat 5, it is safe to conclude that the target audience for both phones is different.
If you are looking for a phone with great performance and camera, Xiaomi Redmi 5A is your choice. But if you want a phone that lasts longer with an excellent battery life, Micromax Bharat 5 comes to your rescue.
But if pricing is the matter of conclusion, Xiaomi Redmi 5A will be available at Rs. 4,999 only for the first 5 million buyers. The handset will go on sale on December 7 exclusively on Flipkart, Mi Store and Mi Homes across India. Timing is of the essence here, so be ready to book your phone at a discounted price at 12 noon onwards.
Micromax Bharat 5 has no discount, but it can be bought without any rush of flash sales from any offline retailer across India.