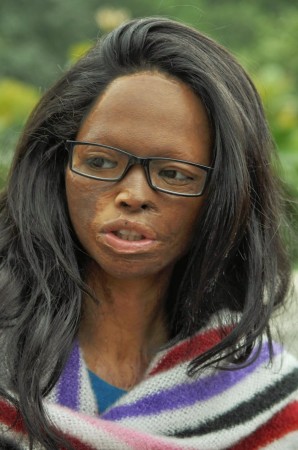 "Stop Acid Attacks" campaigner from India, Laxmi, who herself is a victim of the evil act, has been honored with the "International Women of Courage Award" by the US first lady Michelle Obama. Obama gave the award to Laxmi at a funtion in Washington on 4 March.
Along with Laxmi, Obama feted nine other "extraordinary women" from 10 countries with the 2014 Secretary of State's International Women of Courage Award. Women from Afghanistan and other countries are among the 10 awardees.
"When we see these women raise their voices, and move their feet and empower others to create change, we need to realise that each of us has that same power, and that same obligation, an IANS report in Mexico Star quoted Obama. Laxmi, at the age 16, was attacked and was thrown acid on her face. The attacker was her friend's brother and he did the heinous act, when Laxmi refused his advances.
Catherine M Russell, the US Amabassador-At-Large for Global Women's Issues, appreciated Laxmi's courage and spirit for leading a campaign against acid attackers in India. Deputy Secretary of State Heather Higginbottom, at the function, recalled the gang rape incident in a Delhi bus in December 2012. She said the US government honors the victim Nirbhaya.
"This tragedy sparked outrage and inspired people all over the world to come together to say no more looking the other way when gender-based violence happens, no more stigma against victim or survivors. That is also the message of Laxmi," Higginbottom pointed out.
Higginbottom noted the fact that acid attackers were mainly targeting young women. So many victims, unable to lead the life further, have committed suicide, she added.
"Acid attacks are committed almost exclusively on women, particularly on young women. Many of the victims feel they have no choice but to withdraw from society or even commit suicide, and they're more common than you might realize, in part because it's such an easy weapon to get your hands on," she said.
Laxmi said that the award will inspire the women in India to revolt against the attrocities being committed against them. Laxmi took the dais to request the Indian government to appoint a high-level committee to contain such attacks on women.