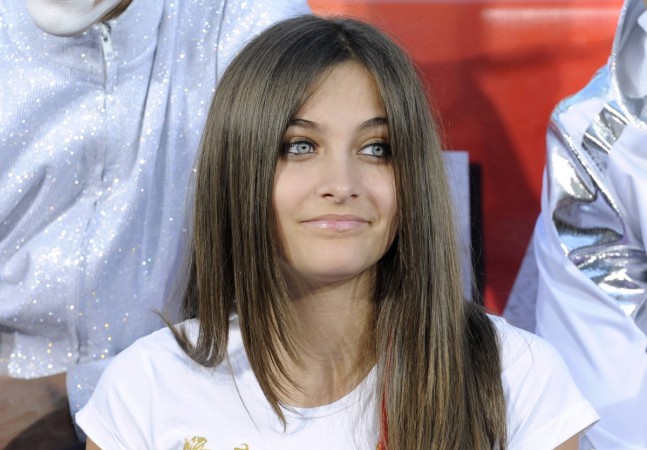 Paris Jackson's new boyfriend Michael Snoddy is once again in the news for all the wrong reasons. A number of media outlets have called him out for his confederate tattoo and for posting offencive and racist comments on his Twitter page.
Reportedly, Snoddy's racist tweets dates back to 2009 when he quoted a Lil Jon song and tweeted, "Put your hood up n——a, put your hood up!"
"Now, ima keep this buzz up with have'n the n——s over!" another tweet read. A scan of Snoddy's social media activity shows that the aspiring musician has also tweeted about sex and using drugs in the past.
Responding to being called out a racist, Snoddy took to Twitter on Tuesday to say that people should get a life and not make a big deal out of his tweets. "Coming out of Twitter retirement! Funny how people are tripp'n over Lil Jon lyrics I tweeted 7 years ago! #getaf--kinglife," Snoddy wrote.
However, not many online users are pleased with Snoddy's justification, and a good number of them have advised the only daughter of the later Michael Jackson to stay away from the drummer.
"People are freaking out because you're a white man and you tweeted the N-word several times some years ago and that's racist," one fan wrote. Another Twitter user urged Paris to have a "serious conversation with your grandma. Ask her what the C.flag means to her. To ur grandpa. To UR FAMILY @ParisJackson."
Snoddy and Paris began dating shortly after her split from Chester Castellaw in December 2015, and her family is not too pleased. "The more that the family looks into this guy, the more horrified they are," a source told Radar Online, adding that Paris has already proclaimed she loves the 26-year-old musician.