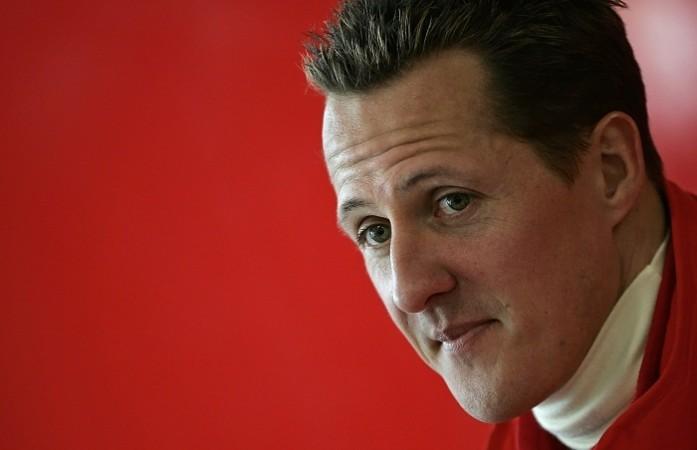 The medical records of Formula 1 legend Michael Schumacher have been stolen and offered for sale, with the thieves claiming to have all information about his coma following a ski accident last December.
Managing director of Schumacher's offices in Geneva, Sabine Kehm, has confirmed that the data has been stolen and offered for sale. However, she did not confirm whether the alleged records are authentic or not.
"For several days stolen documents and data are being offered for sale," Kehm said. "The offeror claims them to be the medical file of Michael Schumacher.
"We cannot judge if these documents are authentic," she added. "However, the documents are clearly stolen. The theft has been reported. The authorities are involved."
The seven-time champion has recently been transferred near his hometown in Lausanne for rehabilitation after a devastating accident in the French Alps. According to police sources, a case has been filed by Grenoble hospital regarding data theft last week.
Schumacher had undergone two operations to remove the life-threatening blood clot from his brain and is said to be in a stable condition and communicating with his surroundings.
The family and management of the former Ferrari driver have tried to maintain secrecy of his treatment. Kehm insisted that it is a confidential data and warned that criminal charges will be pressed if it is made public.
"We expressly advise that both the purchase and the publication of such documents and data are forbidden," Kehm warned. "The contents of any medical files are totally private and confidential and must not make available to the public."
"We will therefore, in every single case, press for criminal charges and damages against any publication of the content or reference to the medical file."
Meanwhile, former F1 doctor Gary Hartstein has raised doubts on full recovery of the former champion. Hartstein suggested that Schumacher is unlikely to regain full consciousness and could remain in "waking coma" for rest of his life.
Hartstein, who has been criticised for giving negative comments about Schumacher's health, said an honest evaluation is required about the health of the F1 legend.
"These people have earned some honesty, they do not want any beating about the bush," Hartstein said.
The German driver after spending six-months in artificial coma was transferred to Lausanne last week. He nodded his head to communicate with the crew and also opened his eyes.