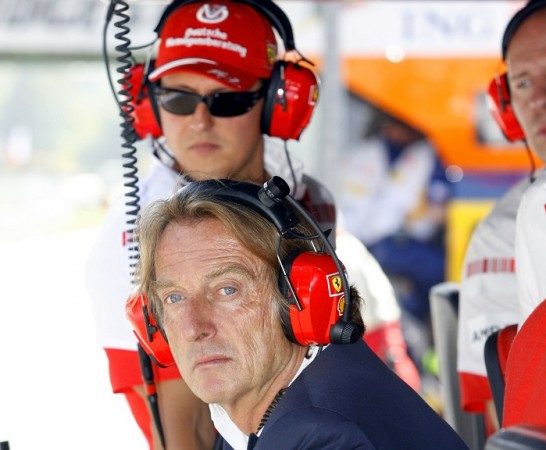 The latest update on the condition of Michael Schumacher is not the greatest, after former Ferrari boss Luca di Montezemolo said the Formula One legend's condition is "not good."
Schumacher has been in recovery for over two years now since suffering a serious skiing accident on 29 December, 2013, while on a holiday with his family.
News of his condition has been few and far between, trickling in every now and then from his manager, with a few more updates given by his friends. One of those – di Montezemolo – believes Schumacher might have suffered a setback on his recovery from the accident that nearly ended his life.
"I have news and unfortunately it is not good," the former Ferrari president told reporters in Milan, according to the Guardian. "I am always checking up on him.
"Michael was a great driver, and we experienced a long time together in both our personal and professional lives. But life is really strange.
"He was the most successful driver of Ferrari and in his career he had only one accident, in 1999. But unfortunately a fall in a ski accident has broken him."
BBC reporter Richard Conway tweeted saying Schumacher's spokesperson had refused to answer when asked about the latest update given by di Montezemolo.
"Michael Schumacher's spokesperson has declined to respond to Montezemolo's comments that the news on the former Ferrari driver is 'not good'," Conway wrote on his Twitter account.
There was a quick denial from Sabine Kehm, Schumacher's manager, a few weeks back, though, after a "friend" claimed the German had started walking with the help of physiotherapists. Kehm was quick to deny that particular news, leaving all of his fans wondering about the health of one of the greatest F1 drivers of all time.
Schumacher is the record holder for the number of Formula One titles, having won seven, with five of those coming in the famous Ferrari red.