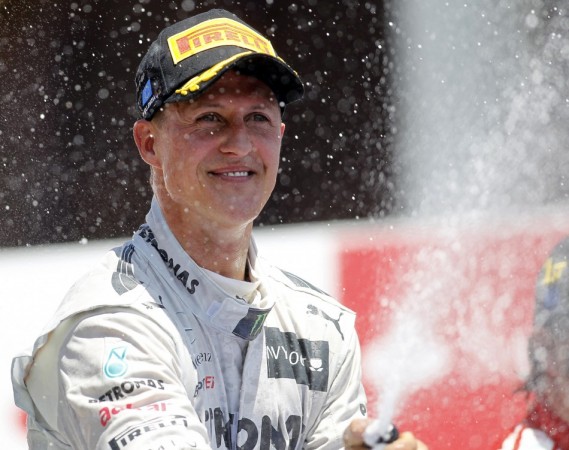 Former Formula One champion Michael Schumacher has been discharged from the hospital in Lausanne after nine months to start rehabilitation at home with family, his manager confirmed.
Schumacher's manager warned that there was a "long and difficult road ahead" for the seven-time champion but he would continue the rehabilitatation process from a life-threatening injury at home.
He was transferred to Lausanne in June from a hopital in Grenoble where he was admitted after suffering a severe head injury while skiing with son Mick in the French resort of Méribel on 29 December.
"Henceforth, Michael's rehabilitation will take place at his home," said Schumacher's manager Sabine Kehm
"Considering the severe injuries he suffered, progress has been made in the past weeks and months. There is still, however, a long and difficult road ahead."
Schumacher hit his head on a rock while skiing. He was in intensive care in Grenoble, before he moved to a rehabilitation unit in Lausanne. Doctors had kept him in a coma to help reduce swelling in his brain. The 45-year-old was in a coma for 189 days.
It was made clear in the announcement that "it should not be assumed that massive changes in his health status were the reasons for this move".
The German, who retired from racing in 2012 after a 19-year career, has won a record seven championships and 91 races in his career from 1991 to 2006 and again from 2010 to 2012. He dominated the sport in the early 2000s when he won five championships consecutively with Ferrari.
He will now make a 25-mile journey back to his house at Gland on the shores of Lake Geneva.
Kehm thanked the hospital staff for their support and diligence, and also requested that Schumacher's family be given their privacy.
"We would like to extend our gratitude to the entire team at CHUV Lausanne for their thorough and competent work," he said.
"We ask the privacy of Michael's family continue to be respected, and that speculation about his state of health is avoided."