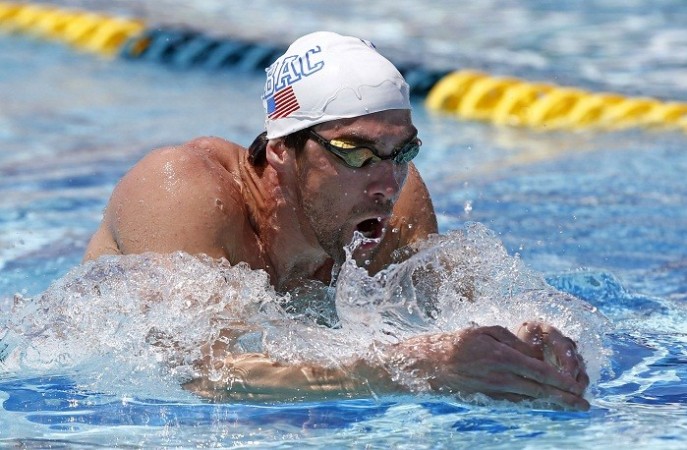 USA Swimming suspended Michael Phelps from competition for six months after his second arrest for a DUI last week. The 18-time Olympic champion has also been withdrawn from the 2015 World Championship Team and will forfeit funding from the national swimming organising body for six months.
"Membership in USA Swimming, and particularly at the National Team level, includes a clear obligation to adhere to our Code of Conduct. Should an infraction occur, it is our responsibility to take appropriate action based on the individual case. Michael's conduct was serious and required significant consequences," said USA Swimming Executive Director Chuck Wielgus in a statement.
"Michael has publicly acknowledged the impact of his decisions, his accountability especially due to his stature in the sport and the steps necessary for self-improvement. We endorse and are here to fully support his personal development actions."
USA Swimming took the action after Phelps was arrested and charged with DUI, excessive speeding and crossing double lane lines last week. He was caught driving at 84 mph in a 45 mph speed limit zone and failed two sobriety tests, while giving up on the third after he was pulled over by the police.
His blood-alcohol level was reported to be way higher than the permissible limit with 0.14 percent against the legal limit of 0.08.
The 29-year-old American, who has won a record 22 Olympic medals, including 18 gold, was charged with drunken driving in 2004, but was not convicted as a first-time offender. He pleaded guilty to the charges and was sentenced to 18 months on probation and a fine, but he could land up in jail this time if convicted.
Phelps' trial is scheduled for 19 November. He could be sentenced for up to a year in jail, pay a fine of $1,000 and his driving license could be suspended for six months if convicted, as it is his second offence.
Meanwhile, Phelps on Sunday announced his decision to put his swimming career on hold and joined a six-week comprehensive programme.
"The past few days have been extremely difficult. I recognize that this is not my first lapse in judgment, and I am extremely disappointed with myself. I'm going to take some time away to attend a program that will provide the help I need to better understand myself," Phelps tweeted.
"Swimming is a major part of my life, but right now I need to focus my attention on me as an individual, and do the necessary work to learn from this experience and make better decisions in the future."
World Swimming Events Olympic Legend will Miss:
Michael Phelps will not represent the United States at the 2015 FINA World Swimming Championships in Kazan, Russia, in August 2015 following the ruling of the USA Swimming. He was expected to compete in six upcoming grand prix but he may at least miss some of them.
It is now confirmed that he won't be able to compete in the first US Arena Grand Prix at Minneapolis starting on 20 November and other events like Arena Grand Prix at Austin, and Arena Grand Prix at Orlando, as he has been barred from participating in any competition till April 6, 2015. However, he may get back to action for Arena Grand Prix at Mesa, Arena Grand Prix at Charlotte and Arena Grand Prix at Santa Clara.