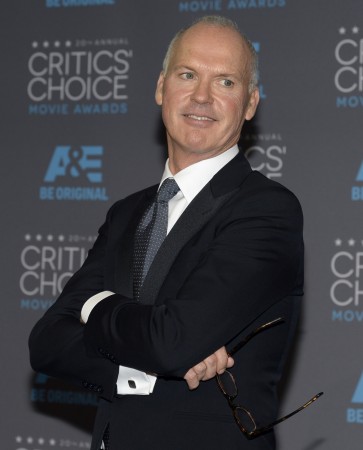 After "Batman" and "Beetlejuice" – even "Birdman" to an extent -- Michael Keaton is set to don another superhero persona; that of an "Imagine Agents" officer Dave Slatern, in the upcoming 20th Century Fox film.
It was announced on Monday, 22 June, that Keaton will not only star in, but also produce the film version of BOOM! Studios' comic book series.
Although Keaton's character name has not been officially confirmed, it is safe to assume that he would play jaded 20-year veteran I.M.A.G.I.N.E agent Dave Slatern. He is a part of an agency, which helps maintain peace among little children's imaginary friends. In the movie, Slatern is also a mentor to a young up-and-comer.
The series was published from October 2013 to January 2014, and according to the synopsis by Boom! Studios, Slatern is one among the two agents, who "work for clandestine organization I.M.A.G.I.N.E. to keep kids' imaginary friends under control. Little do they know that an abandoned 'friend' from long ago is about to disrupt the status quo and turn everything upside down."
Brian Joines who wrote the series said that he was ecstatic on hearing that his childhood hero Keaton will play a starring role in one of his favourite projects. "Imagine Agents has been the most rewarding project I've worked on and the fact it's going to be a movie with Michael Keaton, whose work had a huge impact on my teenaged years and indirectly played a role in my decision to become a writer, is just a mind-blowing continuation of that reward," said Joines.