The three X-Men franchise movies, releasing next year, have kicked off their pre-production stages. It was earlier reported that Deadpool 2 Cable actor Josh Brolin has hit the gym to beef up before filming could commence in June. It is now reported that X-Men: New Mutants and X-Men: Dark Phoenix have also started casting and other pre-production works.
According to a tweet posted by MTV News correspondent Joshua Horowitz, it is now believed that X-Men: Apocalypse star Michael Fassbender may return with his magnetic manipulation abilities to the Dark Phoenix movie.
Also Read: X-Men: Dark Phoenix audition clips hint at Rogue recast
After confessing he wasn't sure about his future in the X-Men series, the Alien: Covenant actor will return as Magneto, reports suggest.
Magneto aka Erik Lehnsherr has been part of the X-Men series from the beginning with Ian McKellen playing the role before Fassbender took over as the young Master of Magnetism. With the X-Men: Apocalypse concluding the First Class era, and the franchise not focusing on Magneto's relationship with Charles Xavier, the actor was unsure about his role in the upcoming X-Men movies.
However, with the news of him reprising the role making headlines, it is safe to say that the actor must be breathing a sigh of relief.
Want to know Fassbender's X-MEN future? Bet big on him appearing in DARK PHOENIX but not NEW MUTANTS. Oh, I just saw Michael Fassbender BTW

— Josh Horowitz (@joshuahorowitz) May 15, 2017
Though the good news will bring cheer to fans, it has also been mentioned in the tweet that the actor will not find a place in X-Men: New Mutants movie. It has also been revealed that James McAvoy will also not reprise the role of Professor X in the young age X-Men movie.
On NEW MUTANTS: other rumored castings - James McAvoy as Prof X - not true. He is not in movie, per sources.

— Borys Kit (@Borys_Kit) May 11, 2017
On #NewMutants: other rumored casting - Nat Wolff as Canonball - not happening either.

— Borys Kit (@Borys_Kit) May 11, 2017
The Hollywood Reporter's journalist, Borys Kit, tweeted out confirming the news. He also said that there is news doing the rounds in the X-Men corridors that Nat Wolff will not play Canonball in the New Mutants.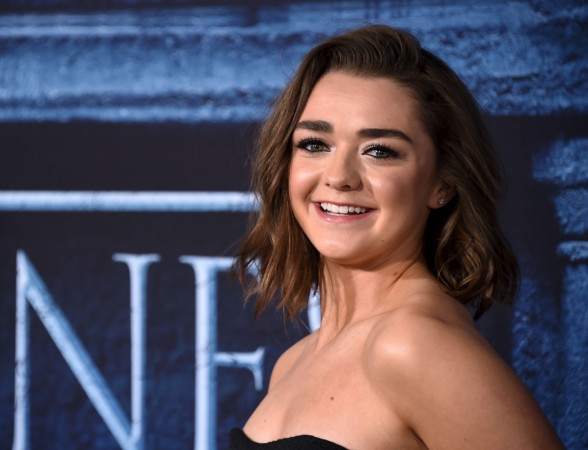 But over the past week, The Fault In Our Stars director Josh Boone, who is at the helm of New Mutants, has confirmed that Game of Thrones star Maisie Williams will be joining the cast of X-Men's spin-off as Wolfsbane. Anya Taylor-Joy will also join her playing the role of Magik in the April release movie. The casting of Danielle Moonstar, Sunspot and Cannonball are yet to be confirmed and announced.
The X-Men: New Mutants is slated to release on April 14, 2018 whereas Dark Phoenix will release on November 2, 2018. Deadpool 2 releases in Summer next year, June 1, 2018.