Victim, Ronald Poppo, in the recent "Miami Cannibal" Zombie-like attack, who was thought to be stray and homeless for the past 30 years, has a family of his own.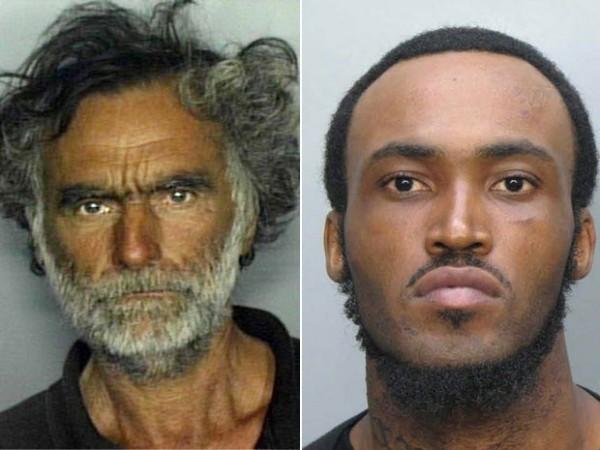 The 65-year-old man was attacked by an intoxicated man at a downtown highway bridge near Miami Beach on May 26, who first stripped him and devoured his face to the bones. Poppo is presently fighting for life in Jackson Memorial hospital and he is enduring some very serious injuries, as nearly 80 percent of his face is brutally damaged in the gruesome attack.
His daughter Janice Poppo DiBello, 44, from New Jersey, who was in the perception that her estranged father must have died, was taken aback when she heard of the "Miami Zombie attack" incident via local newspapers.
"I'm really upset because I haven't met my father. Since I was two-years-old, him and my mom got divorced and there was no - like how normal divorces are, where you see your father," Janice, an IT analyst, told the New York Daily.
Poppo had left his wife and daughter long back when Janice was just two-years-old and since then the family has never been in contact with them.
"Nobody ever heard anything from him, so I've never met him. I didn't know if he was alive or dead," Daily Mail quoted her as telling the daily.
Janice and her mother recognized Poppo from his mugshot released by the Miami police after the incident and confirmed his identity.
"We were divorced, probably in 1970. And nobody's heard from him since then," the victim's former wife Theresa Chesler told the daily. "I've got nothing more to say," she said.
Janice said that they tried to track him 15 years ago, but even police couldn't find him then and the family assumed that he was no more.
Poppo is currently in a critical state with a barely recognizable face. The attacker, Rudy Eugene, ripped his skin and ate his face, nose, ears and even eye balls in the incident.
The incident lasted for 18 minutes after which the police had to shoot Eugene to rescue Poppo. An eyewitness, Larry Vega, narrated the incident to the reporters and first informed the police. He was riding his bicycle on the MacArthur Causeway while he saw two naked men, one of them literally chewing another one.
The surveillance camera also recorded the incident and later a Reddit user posted some graphic images of the scene and victims face.
Further investigations revealed that Poppo had attended a prestigious New York school before he became a down-and-out. He was in fact a "brainy" student and had won numerous scholarships for his educational excellence, the daily reported.
Police said that he has previously been arrested several times for public drinking and trespassing.
RELATED ARTICLE: Miami's Face-Eating Naked 'Zombie Monster' Attack: Graphic Pictures and Victim's Identity Revealed (NSFW PHOTOS, VIDEO)
Miami's Face-Eating Naked 'Zombie' Attack: Rudy Eugene High on Potent Drug 'Bath Salts' When He Chewed Poppo's Face to the Bones? (PHOTO)
Miami's Naked Zombie: Rudy Eugene Shot Dead After Eating And Brutally Injuring Victim's Face [PHOTOS]
Take a look at the graphic images of the harrowing incident here:
Mug-shot of victim Ronald Poppo (file photo)
Mug-shot of Poppo after the attack, viciously injured face (NSFW)
Image after the attacker was shot dead (NSFW)
Horrific scene after the blood-bath (NSFW)