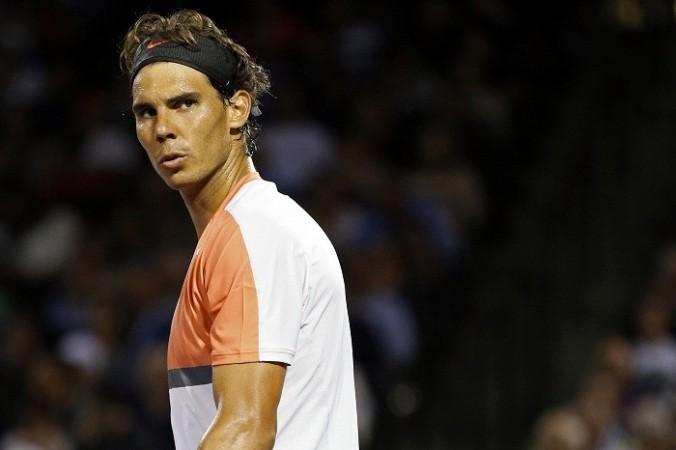 Facing each other for a record 40th time, world no. 1 Rafael Nadal takes on world no. 2 Novak Djokovic in the final of the Miami Sony Open 2014.
Where to Watch Live: Nadal vs Djokovic Final
The final will start at 2.30 pm local time (12.00 am IST). The live coverage will be on Ten Sports in India, and ESPN in the US and Australia. For online viewers, the matches can be live streamed HERE, HERE or HERE.
Miami, Shanghai and Paris are the only three titles that are not in Nadal's bag. Playing his fourth final in Miami, Nadal will be itching to set a few records straight. So will Djokovic, as he is a three-time champion in Miami levelling Pete Samprass' record.
"When I go on court, when I start in the tournament, I always have the motivation, the passion and the love for tournament that I'm playing," Nadal said after he received a walkover by Tomas Berdych in the semifinals on Friday. "Miami is a very important tournament that I never had the chance to win in the past. It is my fourth final, by the way. Positive results. To be able to play four finals in one tournament is because you did well, and I'm going to try to be ready for Sunday."
Both Nadal and Djokovic received walkovers from injury struck Berdych and Kei Nishikori on Friday - this is the first such incident to occur in ATP history. If Nishikori pulled out of his duel against Djokovic due to a groin injury, Berdych announced his walkover due to gastroenteritis.
The finalists have played 39 times against each other with the Spaniard leading the wins 22-17, whereas Djokovic leads the hard court wins tally 13-7.
"My thoughts are always the same," the Spaniard said when asked about his gameplan. "The only chance to win against Novak is to play to the limit, play my best. I will see. I know I have to be solid with my serve. I need to play aggressive, no doubt about that.
"For me, it is a very important result to be in the final of Miami. After Indian Wells, to be able to compete for the title in the tournament where I have a lot of friends, a Latin crowd that supports me every day, that's very important for me. To be in the final already there are 600 (ATP Ranking) points that for me, at this part of the season, are very important."
Knowing the opponent well enough helps, but Djokovic is ready to take no risk as he keeps a close eye on Nadal. "I have seen a couple matches of Rafa's this week," Djokovic said. "He's hitting the ball really well, feeling confident on this court. He's never won this tournament, so I think that is extra motivation for him.
"It's going to be interesting. I'm going to be very well rested and physically prepared for Sunday."
In what was another world no. 1 vs world no. 2 clash in the women's singles final, Serena Williams got the better of Li Na 7-5, 6-1 winning the Miami title for the record ninth time. After being 5-2 down in the first set, Serena fought back into the match and walked through the second set.
As a 16-year-old, it was in Miami that she played her first tournament, and now as a 31-year-old she has made it her own. "I was actually super excited at the end, because I remember sitting here last year trying to get to six, you know, thinking, okay, obviously I want seven, but I don't want to put the pressure on myself to get to seven," Serena said. "Obviously I wanted to have the most titles here. I guess that I've grown up coming to this tournament as a kid, watching so many players, and to be one of those players now is really, really awesome for me," she added.