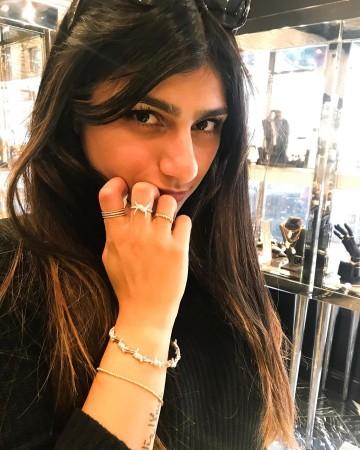 The historic occasion of the first-ever Women's Royal Rumble has generated a lot of excitement among the WWE fans. With the number of women pro wrestlers at the WWE locker room at an all-time high this time around, Stephanie McMahon knew she should not have waited any longer to make the much-anticipated match.
The WWE Royal Rumble 2018 pay-per-view event is scheduled for January 28.
While fans are thinking wild about the reappearance of certain former WWE Divas as well as a grand entry of one Ronda Rousey, no one is really sure about the number of participants in the first-ever Women's Royal Rumble match.
Note: The first men's Royal Rumble featured only 20 pro wrestlers while the common norm in the men's match now is 30 WWE superstars.
Nevertheless, as we await an official statement from the WWE on this, we cannot but help fancy one name who should get a chance to enter the Women's Royal Rumble match. Porn queen Mia Khalifa!
Oh well, the WWE doesn't need to sign her but a mere cameo in the match could send the crowd in raptures.
Off late, the stunning 24-year-old Lebanese-born American beauty is facing the flak from pro wrestlers for her recent comments stating WWE is 'fake' and 'embarrassing'. "This is where her career will go to die. I have no respect for the WWE, its not a real sport. It's embarrassing," Khalifa commented on the reports of UFC queen Ronda Rousey joining the WWE.
To this, Natalie Eve Marie, a former WWE women's pro wrestler reverted.
"You have to put your body through a lot of physicality with wrestling. You're saying you think it's fake, however when you get in the ring, you're really taking those bumps," Eva Marie told Complex News.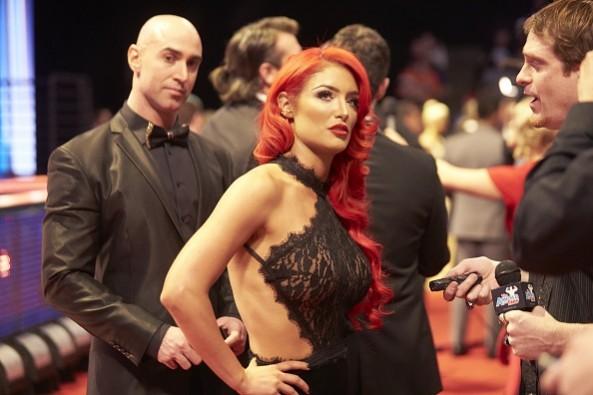 "Then when it comes to acting, you're trying to get out of yourself and be a whole other person, which also helps with WWE, too, because you're playing a character at the end of the day. Some moves are choreographed, so like you'll go over your finish, whoever's going to win or lose because that's predetermined.
"However, when you're in there, usually you're just going toe-to-toe. NFL, NBA, they all have off-seasons. Wrestling doesn't have an off-season. We're on the road 209 days out of the year, performing in different cities every single night.
"Where you have your NBA, and NFL and major league and they're taking charter flights going to the next city. We're driving in rent-a-cars to the next city," the 33-year-old issued a long statement.
Even former WWE superstar 'Hurricane' Gregory Helmes said of Khalifa comments: "I'm not gonna get upset that a porn star doesn't respect Pro Wrestling. She's entitled to her opinion. Our bodies take a pounding and well... so does hers."
Our take

At a time when the former #1 ranked PornHub star is all over the news for her comments on the WWE and the pro wrestling promotion introducing the first-ever Women's Royal Rumble match, why not throw Mia Khalifa into the squared circle for once....for her to really get a hands-on experience of how 'embarrassing' the WWE indeed is.

From a marketing point of view, this would be a golden move. Are you reading, Vince McMahon?