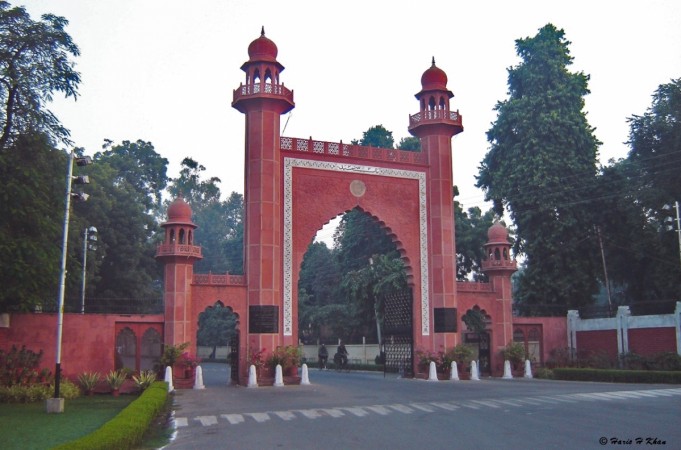 President Pranab Mukherjee has returned a file containing the names of candidates for the executive council of the Aligarh Muslim University (AMU), from the Ministry of Human Resource Development (MHRD). He has asked the ministry to recommend more people, reports said Saturday.
Rajat Sharma, India TV editor-in-chief, and Vijay P Bhatkar, Padma Shri and Padma Bhushan awardee and the developer of Param supercomputers, who is also a member of Vijnana Bharti — an RSS-linked organisation -- were recommended for the position.
The position of proctor is vacant in the 28-member executive council of the university. The MHRD recommends three members for the executive council, but the President has to approve all appointments as the President holds the position of visitor in AMU.
"Names will be discussed and finalised soon. The process will take some time," a senior ministry official told Hindustan Times. Another source told the newspaper that it was unlikely that Sharma and Bhatkar would be reconsidered for the position.
Recently, the MHRD has been accused of interfering in AMU's operations. The ministry said that regional centres of AMU in Bihar, Kerala and West Bengal were illegal, for which the President had allegedly given permission.
Meanwhile, a case regarding the university's minority status is currently sub-judice and Vice chancellor (VC) Zameer Uddin Shah is set to meet Prime Minister Narendra Modi Saturday for the same. The issue was also raised Friday in the Rajya Sabha by opposition members, reports the Free Press Journal.
"I shall raise the issue of the AMU's minority character with the Prime Minister. I shall explain to him AMU's contribution to nation-building and the emotional attachment Muslims have with AMU's minority status," Shah told the Telegraph.
"I expect the government to change its position and support the minority character of AMU."
The President and the MHRD have also been in a contentious relationship over appointments of VCs in the past, with Mukherjee appointing Jawaharlal Nehru University VC Jagadesh Kumar after allegedly ignoring the ministry's recommendations, a source told HT. Mukherjee and MHRD are also known to have disagreed over the sacking of Viswa Bharti University VC.