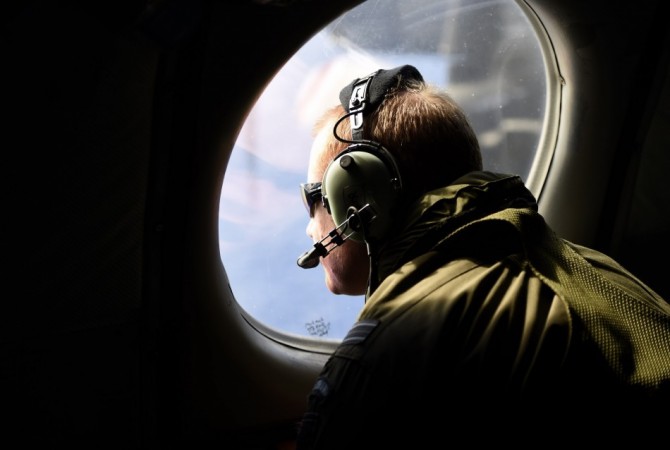 An aviation expert, who claims to have spotted the wreckage from the missing MH370 in the ocean between India and Malaysia, is seeking £1.3 million to bring out the remains from the doomed Malaysian Airlines plane.
Aviation technology expert Andre Milne says he has identified the remains of the missing Malaysia Airlines plane at the bottom of Bay of Bengal, but requires a huge amount of money to bring the wreckage out from the deep sea.
Milne, who took up a voluntary investigation of the missing Malaysian plane that disappeared 'mysteriously' with 230 people on-board, has insisted that the debris from MH370 is in the sea between India and Malaysia.
He is now looking at crowdfunding the project with supporters pledging £6.70 each.
In a video posted on his website, Miline insisted: "This area is not being searched."
"I need your help in order to verify one way or another whether this is in fact MH370," he said in the video. The "disappearance" of MH370 has touched Milne deeply. According to him, not exploring the Bay of Bengal seabed is a human rights crime.
"It touches us all differently. It touches me at a level that this could be a crime against humanity by the forced disappearance of the people on board this aircraft," he said.
"If you want to see whether or not this aircraft is in this site please participate in the crowd-sourcing venture," he added.
Earlier this month, Australia, China, and Malaysia announced the plan to extend the search for the missing Malaysia Airlines Flight MH370 beyond "priority area" in the southern Indian Ocean. In tripartite meeting, the search partners also announced plans for sharing the increased cost for finding the missing plane.