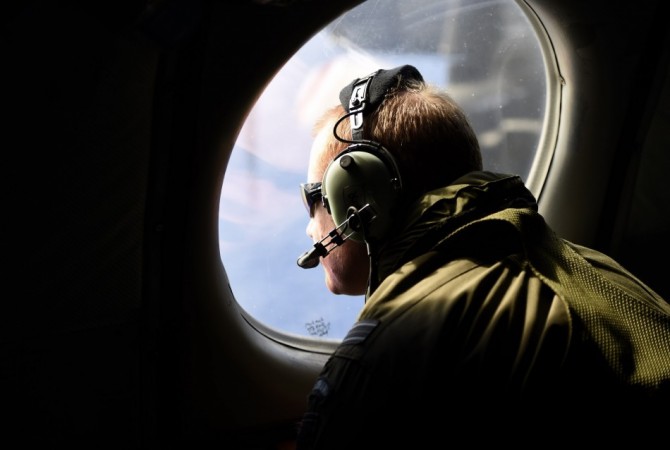 In a high-profile trilateral talks held, the government officials of Australia, China and Malaysia have decided to start a "new search phase" costing around $60 million after existing visual and sonar search data is analyzed and a contractor is found to lease the sophisticated equipment needed.
The meeting in Canberra comes almost two months after the jet bound for Beijing carrying 239 people onboard, mysteriously disappeared one hour into its journey from Kuala Lumpur in the wee hours of 8 March. A massive international team scouring through the Southern Indian Ocean has, so far, found no trace of the missing Boeing 777, nor have any of the intelligence comminutes been able to confidently say where the jet could have gone.
On Monday, Government officials from the three countries pledged not to give up searching for the ill-fated aircraft that went missing with no trace. But there are lingering questions about how to proceed, who will pay or whether they are actually looking for the jet in the right place.
Despite what has been referred to as the most intensive search in commercial aviation history, no trace of the jetliner has been found. Weeks of what seemed to be blind-folded search for the jet in the Indian Ocean led to a tasking weeks-long search within millions of square kilometers even as the search areas have been shifted at least three times and narrowed down several times.
Now that the search operation would be focused on intensifying the ocean floor search over an even larger area of 60,000 sq km (24,000 sq miles), the question that remains is how the expensive operation is going to be financed.
Australian Deputy Prime Minister Warren Truss seemed to leave the doors open for Boeing, the producer of the 777-200ER jet, and engine maker Rolls Royce, to contribute financially, Reuters notes.
"They also have a vested interest in what happened on MH370, so they can be confident about the quality of their product, or take remedial action if there was some part of the aircraft that contributed to this accident," he told reporters.
"So, I think we will be looking for increasing involvement from the manufacturers, and their host countries."
The meeting comes after Malaysia last week released its most comprehensive account of what had happened to flight MH370. The report had revealed that air traffic controllers were unaware of the disappearance of the jet for 17 minutes after it vanished from radars and that it had taken 4 hours for Malaysian government to launch a search operation.
(Ed:AJ)